WELCOME TO A Murder of Crows
We're the largest and longest running SOA rp out there and have been active since 2013! We love and are extremely dedicated to not only the fandom but also allowing our members to expand on the universe with their own rich and dynamic plots. We are a community first and foremost and recommend guests popping into the cbox to ask us any questions. No question is too silly!
We'd absolutely love to have you as part of our crazy family, please be aware that this site is intermediate to advanced and is STRICTLY 18+ due to the mature content on this board. Happy viewing friends!
03/06
IC Month now changed to March and April 2014
10/04 New and simplified application template now up!
06/04 Glitch fixed, feel free to fill in Mini Profiles.
05/04 Working on the Mini Profile glitch, will let everyone know when it's sorted.
04/04 New skin YIPEE! Please let Bex know if you see any glitches in the skin. You have two weeks from now to sort out your character's mini profiles, my apologies for the change in avatar size! Hope you enjoy the more up to date look of AMoC!!
Bex NZ Twenty-Seven Mature? Yep! Offline Trash Baby Admin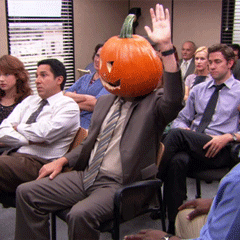 Sons of Anarchy
Tig ol' bitties
Twenty-Seven
Straight...but...like Lana Del Rey tho
Married to Ray Jay
Site Admin
No Alliance
A MURDER OF CROWS:
WELCOME
Welcome to A Murder of Crows! If you are reading this, I imagine you have some interest in joining. The staffing team work hard to ensure that a fun, productive, community type feel is created and we encourage you to make your presence known and have a little fun in the cbox, it's a great way to facilitate plottage and get to know everyone!
Without further ado, let's get on with the rules.
SECTION ONE:
DEFINITIONS
Sweetbutt/Croweater: These women are kept around purely for sex, if you create a sweetbutt/croweater please understand this, if a Son wants to sleep with a sweetbutt/croweater it is expected of them as it is the only reason they're being kept around.
Hangaround: This can be one of two things, first it could be someone who wants to end up prospecting so they hangaround the club and do favours/help out. It could also could be someone who is a long time associate of the club.
Kutte: The biker's vest (the proper spelling)
SAMCRO, SAMLAS etc These are all acronyms for the various charters and should be capitalized.
Son: A patched member of the Sons of Anarchy. A proper noun that should only have the first letter capitalized.
SECTION TWO:
CHARACTER CREATION
Like all RP's, people come here to get integrated into a fun plot full of action and drama. Therefore it is advised that all characters have a direct affiliation with the Sons to ensure plottage right off the bat!
If making a character that is canon to the board or show or creating someone's Want Ad, it is required that the RP sample for that character's app be done from the point of view as that character.
Also bear in mind that if a member of staff feels that a canon or want ad is not being portrayed accurately or to the standards of what is expected of them, then it might be politely suggested that you drop the character and make an OC instead.
Be responsible when making new characters. We don't have a character limit but it will be up to the admin whether we think you can handle having another character. Before you REGISTER a new charrie or post up an app you MUST have a completed thread with ALL your characters.
Regarding Face Claims: Please remember that a face claim is a part of who a character is and as such, people associate a face with a character. If at any time, you do wish to change your face claim, please alert a staff member first and have a valid reason for doing so.
Our aim at AMoC is for everyone to have fun and we feel that this will be the best way to ensure that!
SECTION THREE:
CHARACTER CREATIONS
Characters related to canons on the show and on the board unless given specific permission
Characters related to Club Officers without permission from staff.
Male civilians are RESTRICTED unless an appropriate backstory is given.
SECTION FOUR:
REGISTRATION
Due to the Mature content of the site, we unfortunately do not accept players under the age of eighteen.
Register with your character's FIRST and LAST name in proper punctuation. Example: Gemma Teller-Morrow.
Please stick with celebrities for use as your character's face. No random Myspace people, or "internet famous" people. Also, keep in mind the setting and culture of this outlaw world - someone dressed up like Marilyn Manson would not end up as a patched member of an outlaw MC.
If you put up an application you have ONE WEEK from the time of your registration to post a completed app.
Just to clarify, there will be no women as a patched member of the MC. There can be countless 'old ladies' (wives/girlfriends of members) or even 'crow eaters' (MC groupies) but no woman will wear the Sons of Anarchy colors. No, it's not fair, but that is how it is in the world of outlaw bikers.
In order to be accepted, you must also ensure that your mini profile is completely filled out.
SECTION FIVE:
POSTING ACTIVITY
We will no longer be doing scheduled activity checks, instead if you do nothing in two weeks and don't put up an LOA, i.e not posting, no talking in cbox (logging in does not count) your character(s) will be archived, along with threads etc and your FC will be up for grabs.
If you're constantly posting LOAs more than in your actual threads, Admins reserve the right to send you an Activity Notice.
LOAs can be for no more than a month
Please DO NOT use any crazy/intricate/unreadable posting templates, if a staff member thinks they ruin the look of the board we'll ask you to stop using it.
Post a Leave of Absence BEFORE you go away not after as an explanation as to where you've been.
We do not have a word count here. We just ask that you write an appropriate amount for the post you are replying to, and give your RPing partner enough to work with for their own reply.
We are an intermediate to advanced RP, please ensure your spelling and grammar reflect this, of course mistakes happen and that's no worries but just remember Microsoft word and spell check are an rp'ers best friend!
If a new member joins the board and doesn't have any activity in the first week such as not being present in the cbox, not having member profile/mini profile/face claim completed, having done no posts, etc... We will make the assumption that, that individual has changed their mind about joining and we will archive the character and inactive the account accordingly.
Remember all posts must be done in Third Person, Past tense.
When you are done with a thread, be sure to let the admin or a mod know so that it can be moved accordingly.
SECTION SIX:
GRAPHICS
A reminder again: all people used in graphics should be celebrities in accordance with the rule on face claims.
Avatars are required to be strictly 210x400. The avatar and mini profile images are compulsory. The avatar shouldn't be stretched or distorted. There are several image hosting sites that offer picture cropping and sizing options for you to edit the image as required.
Please make sure to use appropriate pictures for your character. Make sure that you use pictures that represent what you want people to imagine your character looking like. E.g. don't use a picture of your character on the red carpet wearing a suit or designer dress.
SECTION SEVEN:
CBOX RULES
Be polite and respectful to everyone in the cbox - admins, members, and guests alike. NO FIGHTING.
Remember we were ALL guests once, don't ignore them, embrace them and allow the staff members to properly welcome them as well as answer any questions they may have. Sometimes people can get intimidated if there's a million people in the cbox talking over them. ALSO if an admin is NOT around please still welcome and try your best to help out if a guest requires assistance.
Don't be a Debbie Downer in the Cbox, seriously, please!
Keep discussion of heavy, heated topics - such as politics and religion - out of the cbox.
DO NOT POST SPOILERS IN THE CBOX!
--------------------
0 User(s) are reading this topic (0 Guests and 0 Anonymous Users)
0 Members:
NZ // 28 // Discord = AJ#9942
Greetings subordinates! It is I, your Supreme Overlord. I do all of the admin things on this site by delegating to Bex to do them for me. (It's important to note that I Bex, the REAL leader of the board FORCED this man-child to do this bio thingy under fear of divorce) You can reach me on the site Discord, by PM, Messenger Pigeon and even Messenger Velociraptor.
I also have an unhealthy obsession with Dungeons and Dragons, Critical Role, Macaroni and cheese, collectables and candy mints which are super tasty and delicious and Bex is just jealous (I Bex, hate how many mints he brings home after we visit a restaurant and he ALWAYS leaves them scattered on our desk).
I'm still writing things here because Bex didn't give me a lot of reference on what's meant to go here. Now I'm gonna list some of my favourite shows and movies. Spider-Man: Homecoming, Kingsman, Guardians of the Galaxy, The Losers, King Arthur: Legend of the Sword, Batman Beyond, The Office, Brooklyn 99, Daredevil, Punisher, pretty much any Godzilla movie, giant monster movies in general.
I read a lot of books, my favourite book series is The Dresden Files. My favourite superhero is Moon Knight. Bex have I written enough yet? Can I stop now? (Yes you can stop now, you wanker)
view accounts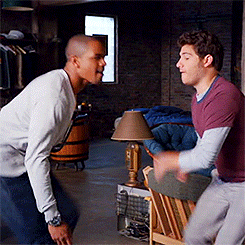 NZ // 27 // Discord = Fruity#1950
Please help me I have birthed this site and like that little shit in Alien Resurrection, it's turned on me and eaten me alive! Did you like that hella niche 90's reference? Are you like me and happen to really enjoy Alien Resurrection even more than the first three, even though your husband threatens to divorce you because of it? If you've answered yes to these questions you're probably contractually obligated to join this site now.
I like doggos and dramatic plots, fuck realism let's do some Young and the Restless shit with our plots, lets go balls to the walls, lets (in the words of Olivia Newton-John) get physical. Let's cry and rage and swear out our plots!! On the flipside happy to do chill threads too. People say I'm indecisive I have no idea what they're talking about.
view accounts