WELCOME TO A Murder of Crows
We're the largest and longest running SOA rp out there and have been active since 2013! We love and are extremely dedicated to not only the fandom but also allowing our members to expand on the universe with their own rich and dynamic plots. We are a community first and foremost and recommend guests popping into the cbox to ask us any questions. No question is too silly!
We'd absolutely love to have you as part of our crazy family, please be aware that this site is intermediate to advanced and is STRICTLY 18+ due to the mature content on this board. Happy viewing friends!
03/06
IC Month now changed to March and April 2014
10/04 New and simplified application template now up!
06/04 Glitch fixed, feel free to fill in Mini Profiles.
05/04 Working on the Mini Profile glitch, will let everyone know when it's sorted.
04/04 New skin YIPEE! Please let Bex know if you see any glitches in the skin. You have two weeks from now to sort out your character's mini profiles, my apologies for the change in avatar size! Hope you enjoy the more up to date look of AMoC!!
Bex NZ Twenty-Seven Mature? Yep! Offline Trash Baby Admin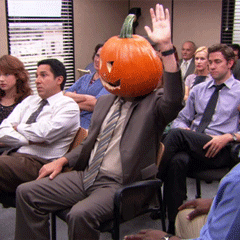 Sons of Anarchy
Tig ol' bitties
Twenty-Seven
Straight...but...like Lana Del Rey tho
Married to Ray Jay
Site Admin
No Alliance
A Murder of Crows
Face Claims
Face claims are listed below with reserves at the bottom. We follow a +/- 5 years rule regarding age, so please be sure to adhere to that. You are only allowed to have up to
four reserves
at a time.
A--L
ABBOTT, CHRISTOPHER › EMILE MATTHEWS
AFFLECK, CASEY › LEE HOYTS
BLACK, PORCELAIN › BERNIE O'ROURKE
BERNTHAL, JON › AMOS GRIGGS
BREWSTER, JORDANA › LORI - FAY GREEN
BROLIN, JOSH/color] › SHAW SORENSEN
[color=#666699]BOOTH, DOUGLAS › NATHAN WALSH
BOUTELLA, SOFIA › ALMA SAUVAGE
BRACEY, LUKE › BAZ JENKINS
BUSH, SOPHIA › ROSEMARY FINNEY
CHUNG, JAMIE › MIYA LEE
CIARA › MATHILDE TOUSSAINT
COLE, FINN › REN MOREAU
COTILLARD, MARION › ADRIANA LAURENT
CRAWFORD, CLAYNE › CHEV MCFADDEN
CUDMORE, DANIEL › LOGAN JACOBS
DADDARIO, ALEXANDRA › KIT SAWYER
DEL REY, LANA › PRISCILLA SOILEAU
DICKER, CINTIA › NOVA VON ROSE
DRUMMOND, ARABELLA › SAGE MCCULLAM
DUN, JOSH › REMINGTON ROY
ELBA, IDRIS › HENRY HARPER
FASSBENDER, MICHAEL › KYLE DANISON
FIMMEL, TRAVIS › LINCOLN SOILEAU
FOSTER, SCOTT MICHAEL › DEAN HOYT
FOX, MEGAN › FAWN TRAGER
GAGA, LADY › JOLENE NAPOLITANO
GOSLING, RYAN › EPHRAIM ROTH
GRAHAM ASHLEY › HAYLEY GRANT
GRIMES, LUKE › MIKEY IVERSEN
HALL, RICKI › RENE SAINT-CLAIR
HARDY, TOM › SOLOMON SAINT-BABINEAUX
HARDY, TOM › LAZARUS SAINT-BABINEAUX
HARTNETT, JOSH › CARTER ELLWOOD
HARINGTON, KIT › BISHOP SORENSEN
HEDLUND, GARRETT › QUINN TIBERIUS
HOLBROOK, BOYD ›LEVI MERCER
HEARD, AMBER › MONROE JAKOBI
HEMSWORTH, CHRIS › OSLO BAILEY
HERZ, JULIANA › PFIEFFER ROQUE
HILL, TAYLOR › JAYNE PERRY
HUNNAM, CHARLIE › JAX TELLER
HUNTINGTON-WHITELY, ROSIE › LILLIAN WARNER
JOLIE, ANGELINA › SLOANE SORENSEN
JOSEPH, TYLER › DWAYNE COLSTEIN
KINNAMAN, JOEL › JOHNNY MORIARTY
KITSCH, TAYLOR › DRESDEN SORENSEN
KRAVITZ, ZOE › JACK BOUCHARD
LABEOUF, SHIA › BEAU MATTHEWS
LARSON, BRIE › DEVON LEBEAUX
LEDGER, HEATH › TEDDY FOSTER
LOWE, DAISY › DAISY AINSLEY
LOVATO, DEMI › MEMPHIS KNOX
LOWNDES, JENNIFER › ISLA COHEN

M--Z
MAVOR, FREYA › SARAH HOYT
MCADAMS, RACHEL › DIANA ROSE WEST
MCGRATCH, KATIE › MCKENNA O'DWYER
MEYER, NICOLE › INDIE O'KEEFE
MOMOA, JASON › DANTE KAHALE
MONTGOMERY, DACRE › MONTGOMERY VANCE
ORY, MEGHAN › EISLEY MCCALLUM
PHOENIX, JOAQUIN › ELIAS BRINKS
PIPER, BILLIE › BELLE PIPER
RACHEL,EVAN › MAEVE CASEY
RAYMONDE, TANIA › RAE HAWKINS
REEVES, KEANU › HOBBS EPHRON
RIHANNA › NIKOLI MOHAMMED
ROBBIE, MARGOT › GOLDIE GORETTI
ROBSON, BEN › SHEPARD SORENSEN
ROWE, CAMILLE › LÈONIE RÉAUX
SHAIK, SHANINA › MAGDELENA DECASTRO
SCHREIBER, PABLO › RUARI BYRNE
SIDORCHUK, DARIA › AILIS BYRNE
STAN, SEBASTIAN › FELIX CARR
STEPHENS, SARAH › KAI SILENTI
SWANEPOEL, CANDICE › WINTER WILDER
TAYLOR-JOHNSON, AARON › MARLO SORENSEN
TONKIN, PHOEBE › JACQUELINE WEAVER
TUCKER, JONATHAN › KHAI JOEL FOX
WAHLBERG, MARK › JOSEPH HENNESSEY
WATSON, HATTIE › VIDIA LOVELL
WEARY, JAKE › RIVER SIGURD

The code for face claims is below:
CODE
[color=#666699]LAST, FIRST MALE[/color] › CHARACTER NAME ALL CAPS<BR> [color=#CC6666]LAST, FIRST FEMALE[/color] › CHARACTER NAME ALL CAPS<BR>
Reserves are infinite as long as you're active
reserves
CHASTAIN, JESSICA › FOR BEX
DE ARMAS, ANA › LOZ
EGERTON, TARON › LOZ
GYLLENHAAL, JAKE › LOZ
JORDAN B, MICHAEL › CANON
KEYS, ALICIA › LOLA
KEOUGH, RILEY › WILLOW
MASLANY, TATIANA › TERRO
MONTGOMERY, DACRE › NOMI
MOORE, ASHLEY › NOMI
MITCHELL, LUKE › VEE
O'PRY, SEAN › RUE
RIBEIRO, LAIS › CANON
SANDERS, JASMINE › CANON
SMITH, JORJA › CANON
STROTHERS, JESSICA › CANON
THOMPSON, TESSA › VEE
WASHINGTON, DENZEL › CANON
WHITTLE, RICKY › CANON

The code for reserves is below:
CODE
[b]LAST, FIRST[/B] › YOUR NAME ALL CAPS<BR>
--------------------
Rue gmt 26 Mature? yes Offline Kanye Shrug Member
plum cst 26 Mature? yes Offline Walking Sex Member
Loz GMT 29 Mature? Yes Offline Deviant Member
0 User(s) are reading this topic (0 Guests and 0 Anonymous Users)
0 Members:
NZ // 28 // Discord = AJ#9942
Greetings subordinates! It is I, your Supreme Overlord. I do all of the admin things on this site by delegating to Bex to do them for me. (It's important to note that I Bex, the REAL leader of the board FORCED this man-child to do this bio thingy under fear of divorce) You can reach me on the site Discord, by PM, Messenger Pigeon and even Messenger Velociraptor.
I also have an unhealthy obsession with Dungeons and Dragons, Critical Role, Macaroni and cheese, collectables and candy mints which are super tasty and delicious and Bex is just jealous (I Bex, hate how many mints he brings home after we visit a restaurant and he ALWAYS leaves them scattered on our desk).
I'm still writing things here because Bex didn't give me a lot of reference on what's meant to go here. Now I'm gonna list some of my favourite shows and movies. Spider-Man: Homecoming, Kingsman, Guardians of the Galaxy, The Losers, King Arthur: Legend of the Sword, Batman Beyond, The Office, Brooklyn 99, Daredevil, Punisher, pretty much any Godzilla movie, giant monster movies in general.
I read a lot of books, my favourite book series is The Dresden Files. My favourite superhero is Moon Knight. Bex have I written enough yet? Can I stop now? (Yes you can stop now, you wanker)
view accounts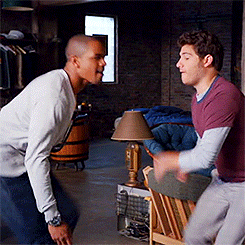 NZ // 27 // Discord = Fruity#1950
Please help me I have birthed this site and like that little shit in Alien Resurrection, it's turned on me and eaten me alive! Did you like that hella niche 90's reference? Are you like me and happen to really enjoy Alien Resurrection even more than the first three, even though your husband threatens to divorce you because of it? If you've answered yes to these questions you're probably contractually obligated to join this site now.
I like doggos and dramatic plots, fuck realism let's do some Young and the Restless shit with our plots, lets go balls to the walls, lets (in the words of Olivia Newton-John) get physical. Let's cry and rage and swear out our plots!! On the flipside happy to do chill threads too. People say I'm indecisive I have no idea what they're talking about.
view accounts