WELCOME TO A Murder of Crows
We're the largest and longest running SOA rp out there and have been active since 2013! We love and are extremely dedicated to not only the fandom but also allowing our members to expand on the universe with their own rich and dynamic plots. We are a community first and foremost and recommend guests popping into the cbox to ask us any questions. No question is too silly!
We'd absolutely love to have you as part of our crazy family, please be aware that this site is intermediate to advanced and is STRICTLY 18+ due to the mature content on this board. Happy viewing friends!
10/04
New and simplified application template now up!
06/04 Glitch fixed, feel free to fill in Mini Profiles.
05/04 Working on the Mini Profile glitch, will let everyone know when it's sorted.
04/04 New skin YIPEE! Please let Bex know if you see any glitches in the skin. You have two weeks from now to sort out your character's mini profiles, my apologies for the change in avatar size! Hope you enjoy the more up to date look of AMoC!!
Solomon Saint-Babineaux
, SAMROU | TOM HARDY
loz gmt 29 Mature? yes Offline Deviant Member
Solomon Saint-Babineaux
Known Aliases:

sol

Birthdate:

summertime

Age:

thirty-five

Place of Birth:

the bayou...

Gender:

male

Height:

5ft 11

Weight:

220Ibs

Sexual Orientation:

heterosexual

Ethnicity:

assumed caucasian, creole

Noteworthy Markings:

let's pretend they're all smokey and fit really well and the like, yeah?

Clicky here

Occupation:

butcher...

Affiliation:

SAMROU

Residence:

bayou near brown heights pond

Parents:

deceased

Siblings:

lazarus saint-babineaux (estranged)
Free Form Application
Their story could have started from the cruel romanticism of Brothers Grimm; a darkly disturbing tale of two identical young boys. A mother bed ridden and a father departed. One boy was welcomed into the living and another into the afterlife, except a breath he did take. Solomon and Lazarus, names blessed upon them between the hazy wake of their ailing creator. They grew feral together; two wild creatures that didn't play in the dirt, they bathed in it and found themselves reborn from its filth. The earthly silt tunnelled into every pore until a new mother birthed them both; nature.
Barefoot and naked they were raised by the tides and exposure of the swamp. Threatened only by man. They were free, spirited and violently animated as they developed into indistinguishable beasts. The creatures that strayed from the bayou, the trees and from deep beneath the earth; the brothers didn't fear them and they didn't fear death. They spoke to everything through touch. They'd learnt to move through a room without sound. They could communicate with each other without a single word. They were connected, a carbon copy.
…but they were known. The Saint twins. They were formidable to many, curious to others but more importantly, of great use to the smuggling operation of some. A fortnightly drop off point in the slip of the river by the shadow of night – the brothers moved as easily on land as they did through the watery abyss. Fearless to what swam alongside them in the murk of the bayou. It ran for months until an unexpected snitch uncovered them as middlemen. Two juvenile's placed in County. That's when they were educated in man and man was schooled in animal.
A few months into their stretch they were informed of the passing of their dear mother. A woman they'd nursed. That awoke a new savagery that boiled between the pair and built a thirst only slaughter would satisfy. Upon release, they sought absolution from their departed mother, they craved blood for the treachery against them and found the vermin that'd betrayed their name. They carved him, barbarous in their severe punishments. Just a little too late did the SAMROU Sons arrive for the man that'd tried to fool their Charter too.
The Saint twins were taken to the Voodoo Queen Joséphine where her daughter, Mathilde, was quested with evaluating the young, blood thirsty boys. It was deemed they were suitable for prospecting, through their bond and from a vision that had come to light from the Queen herself. One of the twins would be betrothed to Mathilde… it just wasn't clear which and so a new rivalry was born between the brothers; an unstoppable force met an immovable object.
They were different. They became more distinctive within a world outside of their comfort of the bayou. Whereas Laz remained untamed, Sol was cultivated. Laz sought the Loa where Sol desired the Ogun; the warrior. Sol was merely a competent Voodoo priest but Laz was proficient. They became competitive against one another and that was a dangerous situation.
Where Laz grew more obsessive with the prophecy that saw one of the twins with Mathilde, Solomon strayed. Devon had been a Sweetbutt then and what had just been killing time became something more. It'd remained a secret until Devon had realised that Sol would not allow his brother a clear path to the bind of Mathilde… so she sought a different Son and Solomon's true feelings were buried and that fuelled a fire to build a greater wedge between Lazarus and the Voodoo Queen.
One drunken, nostalgic night between Devon and Solomon led to the birth of his son. A boy he would watch another man raise. It wouldn't be until the battle with the Northmen MC that said Son would pass. Whether through Solomon's muttered cursing or not, that would never be clear. It did allow him six secretive months getting to know his son of six years... until his untimely death at the hands of his mother, Devon, in a car crash that saw him cruelly taken by the woman; twice.
The desire to kill her for it was only outweighed by a simple fact. If she died, she would cross over to their son and be with him until the next life. For that… Solomon wouldn't touch her nor would he see any harm come her way. He would never allow her such peace. Instead he turned to Mathilde and in Lazarus' obsession it drove his brother to perform a curse. Caught in the act Laz was ordered onto a Nomad journey whilst Solomon stood from the side-line, self-righteous in his conclusion; he had won Mathilde… his Mattie.
Though in the cold light of day, Solomon looked to seek redemption between him and his brother but that bond had shattered to dust. The Son remained on the bayou just off Brown Heights Pond where he owns two residences there. His home – a cabin in the depths of the bayou and his business, a butcher that stocks speciality meats such as Crocodile; organic and sometimes human fed.
__________________________
In Sol's personality, you should expect:
Stoic, irritable, resentful, barbaric, astute, calculating, often distant, volatile, devoted, violent and unpredictable, intimidating.
Lazarus will always bring out the worst in him.
Wrong Mathilde and expect to be strapped to a meat hook, then slowly lowered into a snapping pool of crocs, capeesh?
OOC Information
Name:

loz

Age:

old as balls

Contact Info:

PM for Skype

Availability:

GMT

Face Claim:

Tom Hardy

How Did You Find Us?:

How do i leave?
Bex NZ Twenty-Seven Mature? Yep! Offline Trash Baby Admin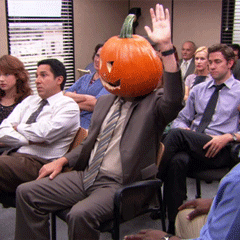 Sons of Anarchy
Tig ol' bitties
Twenty-Seven
Straight...but...like Lana Del Rey tho
Married to Ray Jay
Site Admin
No Alliance
ACCEPTED!:
Well done you beautiful, beautiful Sonuva bitch. You're one of us now, there's no going back I'm afraid. Please do all this boring admin stuff first…. Face and Job Claim are mandatory but Relationship is not. Before you do any IC posts please also make sure your Member Profile is filled out.
If you need anything don't hesitate to shout in the cbox or hit up an admin, we're here to help and ensure you have fun straight away!
--------------------
0 User(s) are reading this topic (0 Guests and 0 Anonymous Users)
0 Members:
NZ // 28 // Discord = AJ#9942
Greetings subordinates! It is I, your Supreme Overlord. I do all of the admin things on this site by delegating to Bex to do them for me. (It's important to note that I Bex, the REAL leader of the board FORCED this man-child to do this bio thingy under fear of divorce) You can reach me on the site Discord, by PM, Messenger Pigeon and even Messenger Velociraptor.
I also have an unhealthy obsession with Dungeons and Dragons, Critical Role, Macaroni and cheese, collectables and candy mints which are super tasty and delicious and Bex is just jealous (I Bex, hate how many mints he brings home after we visit a restaurant and he ALWAYS leaves them scattered on our desk).
I'm still writing things here because Bex didn't give me a lot of reference on what's meant to go here. Now I'm gonna list some of my favourite shows and movies. Spider-Man: Homecoming, Kingsman, Guardians of the Galaxy, The Losers, King Arthur: Legend of the Sword, Batman Beyond, The Office, Brooklyn 99, Daredevil, Punisher, pretty much any Godzilla movie, giant monster movies in general.
I read a lot of books, my favourite book series is The Dresden Files. My favourite superhero is Moon Knight. Bex have I written enough yet? Can I stop now? (Yes you can stop now, you wanker)
view accounts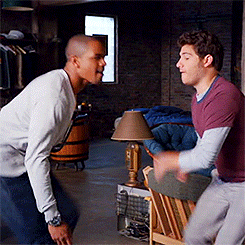 NZ // 27 // Discord = Fruity#1950
Please help me I have birthed this site and like that little shit in Alien Resurrection, it's turned on me and eaten me alive! Did you like that hella niche 90's reference? Are you like me and happen to really enjoy Alien Resurrection even more than the first three, even though your husband threatens to divorce you because of it? If you've answered yes to these questions you're probably contractually obligated to join this site now.
I like doggos and dramatic plots, fuck realism let's do some Young and the Restless shit with our plots, lets go balls to the walls, lets (in the words of Olivia Newton-John) get physical. Let's cry and rage and swear out our plots!! On the flipside happy to do chill threads too. People say I'm indecisive I have no idea what they're talking about.
view accounts