WELCOME TO A Murder of Crows
We're the largest and longest running SOA rp out there and have been active since 2013! We love and are extremely dedicated to not only the fandom but also allowing our members to expand on the universe with their own rich and dynamic plots. We are a community first and foremost and recommend guests popping into the cbox to ask us any questions. No question is too silly!
We'd absolutely love to have you as part of our crazy family, please be aware that this site is intermediate to advanced and is STRICTLY 18+ due to the mature content on this board. Happy viewing friends!
10/04
New and simplified application template now up!
06/04 Glitch fixed, feel free to fill in Mini Profiles.
05/04 Working on the Mini Profile glitch, will let everyone know when it's sorted.
04/04 New skin YIPEE! Please let Bex know if you see any glitches in the skin. You have two weeks from now to sort out your character's mini profiles, my apologies for the change in avatar size! Hope you enjoy the more up to date look of AMoC!!
Trouble in Tucson
, SAMTAZ | Male
Mature? Offline
MEMBER GROUP:
SAMTAZ
PLAYBY:
Norman Reedus HIGHLY preferred but again...I'm willing to negotiate.
OCCUPATION:
Bartender at Madame Moonshine.
Meet Killian. Killian is your typical backwoods redneck relocated to SAMTAZ. He is wholly devoted to the boys in the MC, and the life that comes with it. He loves his job at Madame Moonshines, and takes it pretty fucking seriously. He likes bikes, beer, moonshine, and well....
Well, you wouldn't really guess that he likes anything. Killian is perpetually grumpy. The poor Sweetbutts at the bar are so confused. He's good looking, yes, but he doesn't let people close to him. Trying to scratch the surface of him is like clawing bloody nails on jagged stone. He is just not having it. It doesn't help he's not the most trustful of women as it is. Either way, Killian is a wild animal who's been temporarily domesticated. Now...Alexa...
Alexa is impossible to domesticate. She is an alley cat through and through. She is scrappy and loud in comparison to Killian. She took no shit, even as young as she was when they met. It is what immediately drew him to her, finding a kindred spirit in the mouth piece that was little Alexa. The two met when they both wound up at the same foster home, and immediately clicked. Alexa mostly latched on to Killian, and first he simply tolerated it. But as crazy as she is, Alexa's protective nature was a loyal one and she found it returned in him. Alexa was the first to be adopted, to much grief. She was a nightmare of a child and eventually returned to the same foster home to the shame of her try-hard parents. The only problem was...? Killian had been adopted soon after. Alexa never was adopted again and Killian never returned.
What Killian did in the mean time, what his family life and circumstances are/were is up to you. Either way they've recently connected again. Mostly Alexa just showed up, finally finding Killian in what she considers a life rope from the universe.
These two are not the most romantic, just a heads up. They are volatile and often towards each other. Killian AND Alexa are both insanely jealous people, and dangerous to outsiders looking to interfere. It doesn't help that he's a part of the MC and Alexa is just a flirt by nature. They live together. They word together. Killian gave Alexa a place to stay when she had no where to go and she's just never left. She never plans to. They're madly in love with one another, but have yet to actually express it. Either way they are a headache for bar regulars and sweetbutts alike who are learning to just stay the fuck out of that mad house.
--------------------
Bex NZ Twenty-Seven Mature? Yep! Offline Trash Baby Admin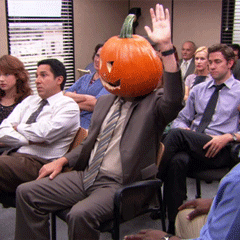 Sons of Anarchy
Tig ol' bitties
Twenty-Seven
Straight...but...like Lana Del Rey tho
Married to Ray Jay
Site Admin
No Alliance
0 User(s) are reading this topic (0 Guests and 0 Anonymous Users)
0 Members:
NZ // 28 // Discord = AJ#9942
Greetings subordinates! It is I, your Supreme Overlord. I do all of the admin things on this site by delegating to Bex to do them for me. (It's important to note that I Bex, the REAL leader of the board FORCED this man-child to do this bio thingy under fear of divorce) You can reach me on the site Discord, by PM, Messenger Pigeon and even Messenger Velociraptor.
I also have an unhealthy obsession with Dungeons and Dragons, Critical Role, Macaroni and cheese, collectables and candy mints which are super tasty and delicious and Bex is just jealous (I Bex, hate how many mints he brings home after we visit a restaurant and he ALWAYS leaves them scattered on our desk).
I'm still writing things here because Bex didn't give me a lot of reference on what's meant to go here. Now I'm gonna list some of my favourite shows and movies. Spider-Man: Homecoming, Kingsman, Guardians of the Galaxy, The Losers, King Arthur: Legend of the Sword, Batman Beyond, The Office, Brooklyn 99, Daredevil, Punisher, pretty much any Godzilla movie, giant monster movies in general.
I read a lot of books, my favourite book series is The Dresden Files. My favourite superhero is Moon Knight. Bex have I written enough yet? Can I stop now? (Yes you can stop now, you wanker)
view accounts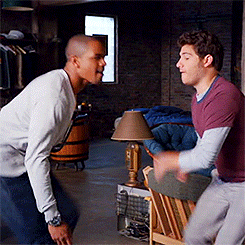 NZ // 27 // Discord = Fruity#1950
Please help me I have birthed this site and like that little shit in Alien Resurrection, it's turned on me and eaten me alive! Did you like that hella niche 90's reference? Are you like me and happen to really enjoy Alien Resurrection even more than the first three, even though your husband threatens to divorce you because of it? If you've answered yes to these questions you're probably contractually obligated to join this site now.
I like doggos and dramatic plots, fuck realism let's do some Young and the Restless shit with our plots, lets go balls to the walls, lets (in the words of Olivia Newton-John) get physical. Let's cry and rage and swear out our plots!! On the flipside happy to do chill threads too. People say I'm indecisive I have no idea what they're talking about.
view accounts