WELCOME TO A Murder of Crows
We're the largest and longest running SOA rp out there and have been active since 2013! We love and are extremely dedicated to not only the fandom but also allowing our members to expand on the universe with their own rich and dynamic plots. We are a community first and foremost and recommend guests popping into the cbox to ask us any questions. No question is too silly!
We'd absolutely love to have you as part of our crazy family, please be aware that this site is intermediate to advanced and is STRICTLY 18+ due to the mature content on this board. Happy viewing friends!
03/06
IC Month now changed to March and April 2014
10/04 New and simplified application template now up!
06/04 Glitch fixed, feel free to fill in Mini Profiles.
05/04 Working on the Mini Profile glitch, will let everyone know when it's sorted.
04/04 New skin YIPEE! Please let Bex know if you see any glitches in the skin. You have two weeks from now to sort out your character's mini profiles, my apologies for the change in avatar size! Hope you enjoy the more up to date look of AMoC!!
101s
, Very Helpful For Character Creation
Bex NZ Twenty-Seven Mature? Yep! Offline Trash Baby Admin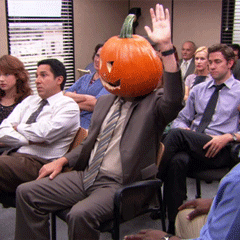 Sons of Anarchy
Tig ol' bitties
Twenty-Seven
Straight...but...like Lana Del Rey tho
Married to Ray Jay
Site Admin
No Alliance
101S:
PROSPECTS
To become a Prospect, a man first needs to have been officially invited to Hangaround. You don't just get to walk up one day, do something bad ass and automatically be given a Prospect's patch. You have to first have been a Hangaround (please note this is a banned member group on our site) and then earn the MC's trust that you're A. not a rat and B. worth their time and will be an asset to their organisation.
To be able to Prospect, a patched Son needs to be your sponsor (someone who has usually been patched for AT LEAST five or so years). This MC member will be your mentor if you will.
Being a Prospect usually lasts about a year, to two years. You may get extra time added if you do something reprehensible. Please note that IC time works MUCH slower than RL time so if your character is a fresh Prospect, he won't be seeing a kutte for A LONG TIME in real life.
Prospects do shit work, they do the jobs no one else wants to do. If they want to earn that kutte they need to gain the respect and trust of the men. If your Prospect is continuously mouthing off and creating IC problems, please understand that, that could cause IC repercussions for them.
Prospects can sleep with the Sweetbutts but they won't be given first choice and a full patch member can always take a Sweetbutt from a Prospect if he wants her. Depending on the Club Lady, Prospects may take some orders from them, due to the longstanding nature of these characters within the club. A lesser known club lady though won't be able to boss any patched biker around, Prospect or not.
Prospects cannot vote nor attend Church, unless invited in.
To become a full patch the entire charter has to agree to vote you in.
101S:
SWEETBUTTS
A Sweetbutt is essentially a groupie of the MC world. She goes to the parties and hangs around well after they've finished. Her main role is to sleep with the Sons and in turn she is provided a "family" type environment. Please don't play a Sweetbutt if sexual content is an issue for you, we are happy to accommodate for everyone's comforts so there are plenty of other fun member groups which won't put you in a situation that you may not enjoy rp'ing.
Becoming a Sweetbutt is just an organic thing. Going to all the parties and sleeping with multiple Sons, sooner or later the girl will start to become known and be let into the fold more.
Sweetbutts do not outrank Club Ladies and will regularly be asked to help Old Ladies when needed i.e for parties and fundraisers.
It is not uncommon for a Sweetbutt to become an Old Lady. For this to happen the Son in question needs to claim her as his and she doesn't sleep with anyone else.
101S:
CLUB/OLD LADY
Not all Club/Old Ladies are equal, some have had a longer standing within the club life than others and just like in the real world, relationships strengthen ties and standing.
No matter how "high up" a Club/Old Lady is, she does not outrank a full patched member. Some Club/Old Ladies may be more privy to the real goings on of things, over others.
These women are the backbone of the MC, they organise the fundraisers, club BBQs and get togethers. They look after the Sweetbutts and show the new girls the ropes.
Club/Old ladies are not permitted to ride their own bikes with the Sons, they are not part of the MC and just because they have a Harley doesn't make them anymore integrated into the Club life. A female can of course ride on the back of any Sons Harley if they approve it.
101S:
FULL PATCH
A full patch member is fully integrated in the Club Life and it's truly hard to get out once that patch is placed upon them. Their duty is loyalty to the club and the values it upholds and keeping that club alive.
Nomads are full patched members, they choose to not belong to an actual club and be free to move about on the open road. They do however have a President who oversees them called Rane Quinn. Being a Nomad is quite dangerous despite the seeming "freedom", they don't have the numbers to constantly back them up and there is a chance that they could be attacked out in the open.
Full Patch members outrank Prospects, they must respect their Officers and President.
A Full Patch member must respect his Kutte, is it a part of who he is.
The Sons are criminals and outlaws first and foremost. Men who seek something different then what society and the government creates. These men are blue collar.
When a Son becomes fully patched they must all get ink of some sort aligning themselves with the club. This could be the name of their charter but most get that and The Reaper.
--------------------
0 User(s) are reading this topic (0 Guests and 0 Anonymous Users)
0 Members:
NZ // 28 // Discord = AJ#9942
Greetings subordinates! It is I, your Supreme Overlord. I do all of the admin things on this site by delegating to Bex to do them for me. (It's important to note that I Bex, the REAL leader of the board FORCED this man-child to do this bio thingy under fear of divorce) You can reach me on the site Discord, by PM, Messenger Pigeon and even Messenger Velociraptor.
I also have an unhealthy obsession with Dungeons and Dragons, Critical Role, Macaroni and cheese, collectables and candy mints which are super tasty and delicious and Bex is just jealous (I Bex, hate how many mints he brings home after we visit a restaurant and he ALWAYS leaves them scattered on our desk).
I'm still writing things here because Bex didn't give me a lot of reference on what's meant to go here. Now I'm gonna list some of my favourite shows and movies. Spider-Man: Homecoming, Kingsman, Guardians of the Galaxy, The Losers, King Arthur: Legend of the Sword, Batman Beyond, The Office, Brooklyn 99, Daredevil, Punisher, pretty much any Godzilla movie, giant monster movies in general.
I read a lot of books, my favourite book series is The Dresden Files. My favourite superhero is Moon Knight. Bex have I written enough yet? Can I stop now? (Yes you can stop now, you wanker)
view accounts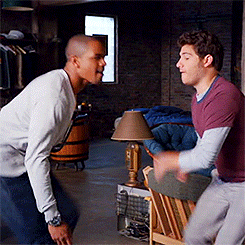 NZ // 27 // Discord = Fruity#1950
Please help me I have birthed this site and like that little shit in Alien Resurrection, it's turned on me and eaten me alive! Did you like that hella niche 90's reference? Are you like me and happen to really enjoy Alien Resurrection even more than the first three, even though your husband threatens to divorce you because of it? If you've answered yes to these questions you're probably contractually obligated to join this site now.
I like doggos and dramatic plots, fuck realism let's do some Young and the Restless shit with our plots, lets go balls to the walls, lets (in the words of Olivia Newton-John) get physical. Let's cry and rage and swear out our plots!! On the flipside happy to do chill threads too. People say I'm indecisive I have no idea what they're talking about.
view accounts