WELCOME TO A Murder of Crows
We're the largest and longest running SOA rp out there and have been active since 2013! We love and are extremely dedicated to not only the fandom but also allowing our members to expand on the universe with their own rich and dynamic plots. We are a community first and foremost and recommend guests popping into the cbox to ask us any questions. No question is too silly!
We'd absolutely love to have you as part of our crazy family, please be aware that this site is intermediate to advanced and is STRICTLY 18+ due to the mature content on this board. Happy viewing friends!
10/04
New and simplified application template now up!
06/04 Glitch fixed, feel free to fill in Mini Profiles.
05/04 Working on the Mini Profile glitch, will let everyone know when it's sorted.
04/04 New skin YIPEE! Please let Bex know if you see any glitches in the skin. You have two weeks from now to sort out your character's mini profiles, my apologies for the change in avatar size! Hope you enjoy the more up to date look of AMoC!!
Welcome back; your last visit was on Today
0 TOPICS

0 REPLIES

0 TOTAL POSTS

A place to find the main current BW thread, as well as adding any of your own threads that are happening within the main board wide plot.
16 TOPICS

309 REPLIES

325 TOTAL POSTS

Archived board wide threads, these are extremely important to the plot of the board!
3 PATCHED

0 UNDERCOVER

3 PROSPECTS

A Murder of Crows WAS ESTABLISHED IN MARCH AND 2013. WE HAVE 402 ANARCHISTS AND A TOTAL OF 28247 POSTS ON THE BOARD. THE MOST PEOPLE ON THE SITE AT ONCE WAS 107 USERS.

WELCOME TO THE CRAZY ASS FAMILY:

21 CHARACTERS ONLINE TODAY

Chev McFadden

,

Dante Kahale

,

Deidra Mercy

,

Devon Lebeaux

,

Diana Rose West

,

Eisley McCallum

,

Hayley Grant

,

Hendrix O'Rourke

,

Jolene Napolitano

,

Lillian Warner

,

Lori- Fay Green

,

McKenna O'Dwyer

,

Monroe Jakobi

,

Rosemary Finney

,

Sage Mccallum

,

SAMCAR

,

SAMCRO

,

Sarah Hoyt

,

Sloane Sorensen

,

Teddy Foster

,

Winter Wilder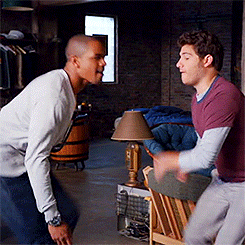 NZ // 27 // Discord = Fruity#1950
Please help me I have birthed this site and like that little shit in Alien Resurrection, it's turned on me and eaten me alive! Did you like that hella niche 90's reference? Are you like me and happen to really enjoy Alien Resurrection even more than the first three, even though your husband threatens to divorce you because of it? If you've answered yes to these questions you're probably contractually obligated to join this site now.
I like doggos and dramatic plots, fuck realism let's do some Young and the Restless shit with our plots, lets go balls to the walls, lets (in the words of Olivia Newton-John) get physical. Let's cry and rage and swear out our plots!! On the flipside happy to do chill threads too. People say I'm indecisive I have no idea what they're talking about.
view accounts