WELCOME TO A Murder of Crows
We're the largest and longest running SOA rp out there and have been active since 2013! We love and are extremely dedicated to not only the fandom but also allowing our members to expand on the universe with their own rich and dynamic plots. We are a community first and foremost and recommend guests popping into the cbox to ask us any questions. No question is too silly!
We'd absolutely love to have you as part of our crazy family, please be aware that this site is intermediate to advanced and is STRICTLY 18+ due to the mature content on this board. Happy viewing friends!
03/06
IC Month now changed to March and April 2014
10/04 New and simplified application template now up!
06/04 Glitch fixed, feel free to fill in Mini Profiles.
05/04 Working on the Mini Profile glitch, will let everyone know when it's sorted.
04/04 New skin YIPEE! Please let Bex know if you see any glitches in the skin. You have two weeks from now to sort out your character's mini profiles, my apologies for the change in avatar size! Hope you enjoy the more up to date look of AMoC!!
bambi markov
, 26. sweetbutt. samlas
plum cst 26 Mature? yes Offline Walking Sex Member
26. sweetbutt. nina dobrev
bambi markov
Known Aliases:
bam bam
Birthdate:
april 11th
Gender:
female
Height:
5'7"
Ethnicity:
bulgarian
Sexual Orientation:
heterosexual
Birth place:
tacoma, washington
Current Location:
las vegas, nevada
Family:
unknown markov (father)
jessica lowry (mother/deceased)
Affiliation:
samlas/samtac
Occupation:
stripper
Personality:
Bambi is a good-time gal. She wants to have fun and she'll have it wherever she can get it. She grew up with a mother who liked to party and unlike a lot of people she didn't steer in the opposite direction. Instead, she plowed right into the party scene. Even following in her mother's footsteps as a Sweetbutt at the age of eighteen. Bambi is known for opening her legs to Sons only. She may have a reckless streak, but she knows the hierarchy of the MC world, she knows her place. And as much as she likes to drink, dance, and sleep her way through the Sons, she's actually not one of the Sweetbutts that hopes to become an Old Lady.
If only because that was her mother's dream and she saw how hopeful she would become only to fall when she was passed over to another Son. Always the whore, never the wife. Bambi doesn't even dare to hope. She likes the lifestyle. She likes being taken care of and taking care of the boys.
Aside from her thoughts on the Sons and her place among the community, Bambi is a spitfire. She's tough, she's been through some shit and she's rolled with the punches, but has also punched back. She's not meek and mild. She won't just roll over, as much as she can be submissive as a Sweetbutt, she can put up a good fight. She's no diamond in the rough, just some chunk of coal in the fire. A chuck of coal you can be sure will be there to punch someone in the face for you.
History:
Her mama was a Sweetbutt before she was ever born. Often forgotten because her mother was too busy trying to get onto some SAMTAC dick and left with a babysitter that was too busy getting high. Her father was no better; some hangaround that never amounted to anything and took off when he found out she was pregnant. Her mom never said his first name and Bambi stopped asking when her mother finally slapped her across the face. She carried his last name, wasn't that enough?
"Why do you want to know about a man that hated you before you were even born?"
Jessica Lowry was a bitch. Plain and simple. She didn't care much about her kid, but she was the only person that Bambi had to look up to. And as she got older, Bambi was the one that took care of her mother when she'd come home after one of SAMTAC's epic parties. Sometimes the woman didn't come home at all. She'd been left alone and unsupervised when her mother was shacking up. Her mother even got in trouble with one of the old lady's. Because: "Why the fuck are you leaving a kid around here at this time of night? Do you know what I found her staring at?"
She was sixteen when she went to her first real soa party. Going only to try and find her mom. She'd been when she was younger, but mostly she was herded up with the other kids or taken by some old lady and given sweets in the kitchen until her mother was done and given another tongue lashing. Still, sixteen and she walked into the club house. She liked the way the men looked at her. It wasn't like the guys in high school and soon enough she was hanging around. At first just a kid waiting around for her mom.
Then she turned eighteen and everything changed. Her first time was with a Son. And after that she just kept hanging around. Her mother became jealous when Bambi found more action. She was a pretty girl, she was spry, she wasn't some clingy, hopeful woman waiting for a higher status.
"I'm never gonna get a man with you around!"
But her mother was so much into drugs that the arguments usually ended with Bambi more than not comforting her mom as she cried about just wanting a guy to take care of her. The dark eyed girl had done it numerous times before. Her mother always thinking it was finally her time, but she was always wrong. There were even times that Jessica Lowry tried to fight Bambi to the point Bambi had wrestled a knife or two out of her mother's hands in the years she was hanging around the Sons.
The year after she turned eighteen, Bambi buried her mother. Death by overdosed. The dark haired beauty left Tacoma for good then, hitting a few of the other SOA charters before settling in Las Vegas and making a home for herself three years ago.
She's not some damsel in distress, but she likes dancing at mustangs and she likes being a comfort to the guys who offer protection and shelter. She likes being helpful while also being able to be the person she wants to be. And if that means she's a ho, well, so be it.
ROLEPLAY SAMPLE:
Her body undulated in time with the music; head thrown back as she showed off her defined torso. A body that didn't gain an ounce even when she poisoned it with greasy burgers and french fries. But food was the farthest thought from her mind as she held the pole in one hand and backed up, other arm going up to grab the metal pole above. She lifted herself up, twisted around and wrapped her legs around the post in a flawless move. She slowly spun, leaning away until she was nearly upside down and reaching out to the patrons around her side of the middle stage.
There was a special smile on her face for anyone that wasn't affiliated or within the club. A smile that teased and left them wanting for something they couldn't have. A lot of people that knew the life and her, also knew this. But they still kept coming back to see her. You want what you can't have and Bambi Markov was off limits to anyone that wasn't a Son. Not because she wanted to settle down, but because she was the quintessential Sweetbutt. She was there for the club and the club alone. Had been for years. But she liked the tease. She liked riling up the guys that came into Mustangs with a special smile and then shoot them down when they tried to approach her after work.
Paper slipped along her palm and her fingers clutched the money. Bambi gave the patron an air kiss as she lifted back up, hand back on the pole as she slid down into a crouch, six inch heels landing with dull thud drowned out by the raunchy music. On hands and knees she crawled along the stage, flipping her hair back, wiggling her thonged ass and pausing to run a hand down her chest. The closer she got to the edge, the more she could see the greed in the men's eyes. She bit her lip with a saucy smirk, sitting up on her knees and moving her body in a slither as she pushed her chest out and let the few willing to reach out, place a few wads of cash in the strap of her throng or bra that left little to the imagination.
From the music playing she could tell her set would be over soon, so the brunette milked it. Bra straps falling down her arms and unfastened before they could notice. She wiggled, threw her head back and used her knees on the smooth stage to give her body a little more up and down motion. Feeding into fantasies as she danced like she was riding someone. She felt money flutter again her skin and she grinned when the flow of music excused her. "Thank guys," she winked at her audience, gathering the cash and her flimsy excuse of a bra as she left the stage and went to the back where a couple girls were getting ready.
Bambi dropped the cash on the counter and didn't bother putting her bra back on as she slipped out of the heels and hopped up on the counter too. She grabbed her bag, finding a Mr. Goodbar and began breaking off pieces and eating it as she looked at a few Sons in the doorway and smirked. "Want a piece?" she asked them, holding out a perfecting broken off square of chocolate as her long legs swung gently.
plum. 26. plum#1568. i keep coming back.
Bex NZ Twenty-Seven Mature? Yep! Offline Trash Baby Admin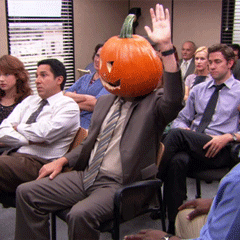 Sons of Anarchy
Tig ol' bitties
Twenty-Seven
Straight...but...like Lana Del Rey tho
Married to Ray Jay
Site Admin
No Alliance
Oh Man, we dig ya!
accepted
Congratulations, you beautiful sonuvabitch, your application has been accepted! Please remember to post in both the Face Claim and Member Directory as they are mandatory. Thank you and welcome to A Murder of Crows!
--------------------
1 User(s) are reading this topic (1 Guests and 0 Anonymous Users)
0 Members:
NZ // 28 // Discord = AJ#9942
Greetings subordinates! It is I, your Supreme Overlord. I do all of the admin things on this site by delegating to Bex to do them for me. (It's important to note that I Bex, the REAL leader of the board FORCED this man-child to do this bio thingy under fear of divorce) You can reach me on the site Discord, by PM, Messenger Pigeon and even Messenger Velociraptor.
I also have an unhealthy obsession with Dungeons and Dragons, Critical Role, Macaroni and cheese, collectables and candy mints which are super tasty and delicious and Bex is just jealous (I Bex, hate how many mints he brings home after we visit a restaurant and he ALWAYS leaves them scattered on our desk).
I'm still writing things here because Bex didn't give me a lot of reference on what's meant to go here. Now I'm gonna list some of my favourite shows and movies. Spider-Man: Homecoming, Kingsman, Guardians of the Galaxy, The Losers, King Arthur: Legend of the Sword, Batman Beyond, The Office, Brooklyn 99, Daredevil, Punisher, pretty much any Godzilla movie, giant monster movies in general.
I read a lot of books, my favourite book series is The Dresden Files. My favourite superhero is Moon Knight. Bex have I written enough yet? Can I stop now? (Yes you can stop now, you wanker)
view accounts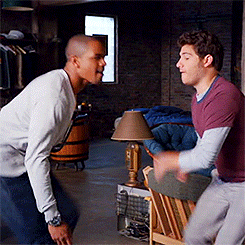 NZ // 27 // Discord = Fruity#1950
Please help me I have birthed this site and like that little shit in Alien Resurrection, it's turned on me and eaten me alive! Did you like that hella niche 90's reference? Are you like me and happen to really enjoy Alien Resurrection even more than the first three, even though your husband threatens to divorce you because of it? If you've answered yes to these questions you're probably contractually obligated to join this site now.
I like doggos and dramatic plots, fuck realism let's do some Young and the Restless shit with our plots, lets go balls to the walls, lets (in the words of Olivia Newton-John) get physical. Let's cry and rage and swear out our plots!! On the flipside happy to do chill threads too. People say I'm indecisive I have no idea what they're talking about.
view accounts