WELCOME TO A Murder of Crows
We're the largest and longest running SOA rp out there and have been active since 2013! We love and are extremely dedicated to not only the fandom but also allowing our members to expand on the universe with their own rich and dynamic plots. We are a community first and foremost and recommend guests popping into the cbox to ask us any questions. No question is too silly!
We'd absolutely love to have you as part of our crazy family, please be aware that this site is intermediate to advanced and is STRICTLY 18+ due to the mature content on this board. Happy viewing friends!
03/06
IC Month now changed to March and April 2014
10/04 New and simplified application template now up!
06/04 Glitch fixed, feel free to fill in Mini Profiles.
05/04 Working on the Mini Profile glitch, will let everyone know when it's sorted.
04/04 New skin YIPEE! Please let Bex know if you see any glitches in the skin. You have two weeks from now to sort out your character's mini profiles, my apologies for the change in avatar size! Hope you enjoy the more up to date look of AMoC!!
Sage Mccallum - SAMNIA
, Club Daughter I 33 I Beauty Stylist
Amanda Est 35 Mature? Yes Offline Club Daughter Member
Sage Mccallum
Known Aliases:

Wire – due to being very skinny when she was younger – but don't call her that if you don't actually know her.

Birthdate:

Oct 18.

Age:

33

Place of Birth:

Hollow Falls

Gender:

Female

Height:

5'5".

Weight:

125

Sexual Orientation:

straight

Ethnicity:

Caucasian

Noteworthy Markings:

many tatts – notably Female pirate on shoulder, guns crossed on her lower back – Tramp Stamp, graphic design on neck and Live Wire on her knuckles plus her Nipples pierced

Occupation:

Beauty Stylist

Affiliation:

SAMNIA

Residence:

Hollow Falls

Parents:

Violet Mccallum (mother)

Timothy Mccallum (father)

Siblings:

None
Free Form Application
Born almost thirty – four years ago in the fall in Hollow Falls Saga has always been a tough girl. Her parents; Violet and Timothy had tried for some time and finally a baby was born to them – though she wasn't the boy her father had wanted so badly to continue the family line in the club they loved her all the same. Taking on the role of boy in a lot of ways for her father Sage grew up as a tom boy many would say, though she had her girly moments. He taught her how to protect herself, and she owned a gun as soon as she was able to. She knows enough about cars and bikes to not rely on
Her life growing up was a pretty typical Hollow Falls upbringing with in the club; hours at the clubhouse, Mamma Sloane making sure everything was okay and knowing when then men were gone and the women were tense there would be either a celebration or a somber night of drinks. Sage was normally in trying to help in any way she could, learning from her mother and the other club ladies. High school was high school; she had friends but never dated – who would want a skinny, flat chested girl when there were much more developed ladies. Saga was a beautiful girl; decent height, long slender legs, long flowing brunette hair, hazel eyes and a deep-toned voice. She just didn't have the muscle definition or breast development many of the other girls around her did.
After Highschool Sage traveled to the beauty school just outside of town for classes and would return home every evening. During that time, she also started working out more, dyed her hair caramel blonde and the body gods finally blessed her with development and boy did they. Once she finished schooling she started working her way up the ladder at the beauty shop in Hollow Falls. She now works in the second chair next to the owner and she is a master at hair, makeup and nails and one day it will be her shop. Her normal look is big hair, make up and nails always done and heels – she is rarely without heels, though at home she is always barefoot, something about feeling secure in that space.
She has kept her tomboy rough and tumble attitude so her Wire nickname as a child from being thin has turned to Live Wire as she can turn on you in a moment. Sage can be very scrappy, but what Hollow Falls girl isn't. She has had her share of flings since her new look took hold but she hasn't found the right man just yet who can be the one she settles down for. Saga owns 2 Husky dogs and those are her babies for now - Bueller (Grey color) Bender (Brown color)
She got a tattoo to celebrate her graduation from beauty school and now she has too many to count. She has also embraced her shapely figure and has her nipples pierced. She has truly made her parents proud and all that her father hopes for now is her to marry a Son and have babies. Maybe one day she will for now she works hard and plays hard – the best she can in Hollow Falls.
OOC Information
Name:

Amanda

Age:

I am now 35

Contact Info:

Aim,Skype,Discord – just PM to ask

Availability:

Almost All the time – I live here now

Face Claim:

Arabella Drummond

How Did You Find Us?:

sssh Im not here
Bex NZ Twenty-Seven Mature? Yep! Offline Trash Baby Admin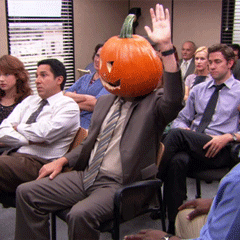 Sons of Anarchy
Tig ol' bitties
Twenty-Seven
Straight...but...like Lana Del Rey tho
Married to Ray Jay
Site Admin
No Alliance
ACCEPTED!:
Well done you beautiful, beautiful Sonuva bitch. You're one of us now, there's no going back I'm afraid. Please do all this boring admin stuff first…. Face and Job Claim are mandatory but Relationship is not. Before you do any IC posts please also make sure your Member Profile is filled out.
If you need anything don't hesitate to shout in the cbox or hit up an admin, we're here to help and ensure you have fun straight away!
--------------------
1 User(s) are reading this topic (1 Guests and 0 Anonymous Users)
0 Members:
NZ // 28 // Discord = AJ#9942
Greetings subordinates! It is I, your Supreme Overlord. I do all of the admin things on this site by delegating to Bex to do them for me. (It's important to note that I Bex, the REAL leader of the board FORCED this man-child to do this bio thingy under fear of divorce) You can reach me on the site Discord, by PM, Messenger Pigeon and even Messenger Velociraptor.
I also have an unhealthy obsession with Dungeons and Dragons, Critical Role, Macaroni and cheese, collectables and candy mints which are super tasty and delicious and Bex is just jealous (I Bex, hate how many mints he brings home after we visit a restaurant and he ALWAYS leaves them scattered on our desk).
I'm still writing things here because Bex didn't give me a lot of reference on what's meant to go here. Now I'm gonna list some of my favourite shows and movies. Spider-Man: Homecoming, Kingsman, Guardians of the Galaxy, The Losers, King Arthur: Legend of the Sword, Batman Beyond, The Office, Brooklyn 99, Daredevil, Punisher, pretty much any Godzilla movie, giant monster movies in general.
I read a lot of books, my favourite book series is The Dresden Files. My favourite superhero is Moon Knight. Bex have I written enough yet? Can I stop now? (Yes you can stop now, you wanker)
view accounts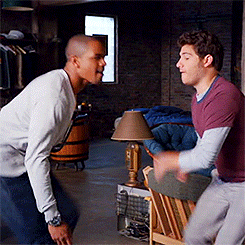 NZ // 27 // Discord = Fruity#1950
Please help me I have birthed this site and like that little shit in Alien Resurrection, it's turned on me and eaten me alive! Did you like that hella niche 90's reference? Are you like me and happen to really enjoy Alien Resurrection even more than the first three, even though your husband threatens to divorce you because of it? If you've answered yes to these questions you're probably contractually obligated to join this site now.
I like doggos and dramatic plots, fuck realism let's do some Young and the Restless shit with our plots, lets go balls to the walls, lets (in the words of Olivia Newton-John) get physical. Let's cry and rage and swear out our plots!! On the flipside happy to do chill threads too. People say I'm indecisive I have no idea what they're talking about.
view accounts