WELCOME TO A Murder of Crows
We're the largest and longest running SOA rp out there and have been active since 2013! We love and are extremely dedicated to not only the fandom but also allowing our members to expand on the universe with their own rich and dynamic plots. We are a community first and foremost and recommend guests popping into the cbox to ask us any questions. No question is too silly!
We'd absolutely love to have you as part of our crazy family, please be aware that this site is intermediate to advanced and is STRICTLY 18+ due to the mature content on this board. Happy viewing friends!
03/06
IC Month now changed to March and April 2014
10/04 New and simplified application template now up!
06/04 Glitch fixed, feel free to fill in Mini Profiles.
05/04 Working on the Mini Profile glitch, will let everyone know when it's sorted.
04/04 New skin YIPEE! Please let Bex know if you see any glitches in the skin. You have two weeks from now to sort out your character's mini profiles, my apologies for the change in avatar size! Hope you enjoy the more up to date look of AMoC!!
SHAW SORENSEN
, 43 | SAMNIA | JOSH BROLIN
loz gmt 29 Mature? yes Offline Vice Pres Member
43. Sons of Anarchy. Josh Brolin
shaw sorensen
Known Aliases:
shaw, vp
Birthdate:
march 9th
Gender:
male
Height:
6ft 1
Ethnicity:
caucasion
Sexual Orientation:
heterosexual
Birth Place:
hollow falls, niagara
Current Location:
hollow falls, niagara
Family:
sloane, dres, shep, bishop and marlo sorensen (and chevy)
Affiliation:
SAMNIA
Occupation:
joiner
Sloane hates that I side with the boys, our boys. We raised 'em pretty good. The Sorensen blood runs thicker than most. Piss one off, piss us all off. It's the domino effect. We'll all fall down for each other 'cause ain't one of us is worried about dying. The packs always gonna survive. We'll always think of our blood before another's. We were bred for a town like Hollow Falls. Big son of a bitches with a mean streak. Sloane included. She's been at the top of the food chain since she was old enough to walk and talk, but she loves us somethin' fierce. She's done more for the family then our brothers will ever know or need to. I'm set in my ways. Used to playing second fiddle to her, to Johnny; its in my bones.
Like I say, I side with the boys, but mostly only to piss Sloane off. Remind her that she ain't immortal. But when it comes down to it, anyone wanna get to her, they'll have to get through our brothers first, and then me.
Growin' up was child's play. I was never much good in school. Sloane finished my homework so ma' and pa' didn't know any better. It was always me, her and Johnny. We were thick as thieves. Didn't matter what shit the town came up with then or now. I'm always surprised to hear of a new rumour. The boys ain't so good at brushing it off though. They still gotta learn. The real party starts when some dumb fuck says somethin' to Sloane herself. Amount of times I've seen her sock a grown man to the floor. Pretty sure she likes getting cuffed. Hell, maybe that's where her thing with Lee really started. Her and Johnny, well, they're whatever they are these days, and me and Johnny are as tight as we ever were; we're bound by leather just like we were bound by toy soldiers and stick guns back then..
It was inevitable for each of our siblings to don the kutte as soon as they came of age. Might have let Marlo slip into his a little earlier. It was hard for the little fuck to see us all slope off whilst he stayed at home to be mollycoddled by Sloane. That musta' been some of the worst fights we had, over Marlo, and her unwilling to give 'im up just yet. I didn't give her much choice. Boy wanted to be with his brothers, who was I to say no? We argue over him still to this day. Guess I see him as my own like she does… I just give him a longer run on the leash.
I trust 'em all but they sure got some growin' up to do still. Shep's too busy getting his dick wet half the time. Bishop, well, I think he's gone passed us tryna suggest anything for that temper. Kids got a lot to work out. Marlo's Marlo. He's just enjoying himself and who can blame him for that… but Dres, out of 'em all, no matter what, I know he's got his head screwed on tight enough. A few knuts loose, but ain't we all? Anythin' happen to me, he's next in line to keep the family in check. And Chev? Ain't got our blood running through his veins but he might as well have.
We got bigger fish to fry these days though. Not just fightin' with ourselves. That shit with the Mountain Folk blew over quick enough. I curse the day I went with Johnny on a run. Don't know what I'd have done if I came back to one of 'em missing. I got Chevy to thank for that though. Five years in the slammer for the sake of our family but that didn't phase his skill with a trigger. Whatever's going on with him and Sloane, ain't no business of mine. If she's happy, so am I. Johnny doesn't need to know. He's got enough goin' on and she could do a lot worse than Chevrolet. Lee, for instance. But I guess that little honey pots gotta keep stirring to keep the law on our side.
That brotherhood is becoming a problem real quick. They're looking to stir somethin' up any opportunity they got. We gotta be twice as aware. Some shit is gonna go down sooner or later. Open fire in broad daylight ain't nothin' new, but when they're coming into our businesses, our people's homes, that's a different message they're sending. We're gonna have to close that shit down but it's hard enough trying to reign a group of hot-headed thugs in leather to see the bigger picture. Gonna take something more than a few bitch fights out in the street to quell a war with a bunch of skinheads. Someone's gonna get hurt and we don't want it to be our own.
And me? I'm still working. Joining, bricklaying, roofin'. Same as I've been doing since I was eighteen. Never much wanted to work for myself. Sloane just took our money and invested it back into the town. Ain't much left that doesn't have a deed with our name on. I've not ever had any plans to settle down either. I'm already henpecked, don't need a whole fuckin' roost. I'll leave that to the boys. Too old and set in my ways now to be worryin' over some woman and making sure she ain't got a target on her back either.
loz. 29. discord.
Bex NZ Twenty-Seven Mature? Yep! Offline Trash Baby Admin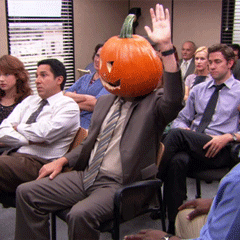 Sons of Anarchy
Tig ol' bitties
Twenty-Seven
Straight...but...like Lana Del Rey tho
Married to Ray Jay
Site Admin
No Alliance
Oh Man, we dig ya!
accepted
Congratulations, you beautiful sonuvabitch, your application has been accepted! Please remember to post in both the Face Claim and Member Directory as they are mandatory. Thank you and welcome to A Murder of Crows!
--------------------
1 User(s) are reading this topic (1 Guests and 0 Anonymous Users)
0 Members:
NZ // 28 // Discord = AJ#9942
Greetings subordinates! It is I, your Supreme Overlord. I do all of the admin things on this site by delegating to Bex to do them for me. (It's important to note that I Bex, the REAL leader of the board FORCED this man-child to do this bio thingy under fear of divorce) You can reach me on the site Discord, by PM, Messenger Pigeon and even Messenger Velociraptor.
I also have an unhealthy obsession with Dungeons and Dragons, Critical Role, Macaroni and cheese, collectables and candy mints which are super tasty and delicious and Bex is just jealous (I Bex, hate how many mints he brings home after we visit a restaurant and he ALWAYS leaves them scattered on our desk).
I'm still writing things here because Bex didn't give me a lot of reference on what's meant to go here. Now I'm gonna list some of my favourite shows and movies. Spider-Man: Homecoming, Kingsman, Guardians of the Galaxy, The Losers, King Arthur: Legend of the Sword, Batman Beyond, The Office, Brooklyn 99, Daredevil, Punisher, pretty much any Godzilla movie, giant monster movies in general.
I read a lot of books, my favourite book series is The Dresden Files. My favourite superhero is Moon Knight. Bex have I written enough yet? Can I stop now? (Yes you can stop now, you wanker)
view accounts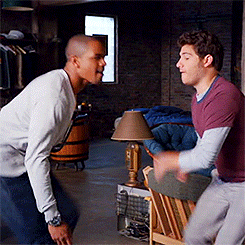 NZ // 27 // Discord = Fruity#1950
Please help me I have birthed this site and like that little shit in Alien Resurrection, it's turned on me and eaten me alive! Did you like that hella niche 90's reference? Are you like me and happen to really enjoy Alien Resurrection even more than the first three, even though your husband threatens to divorce you because of it? If you've answered yes to these questions you're probably contractually obligated to join this site now.
I like doggos and dramatic plots, fuck realism let's do some Young and the Restless shit with our plots, lets go balls to the walls, lets (in the words of Olivia Newton-John) get physical. Let's cry and rage and swear out our plots!! On the flipside happy to do chill threads too. People say I'm indecisive I have no idea what they're talking about.
view accounts