WELCOME TO A Murder of Crows
We're the largest and longest running SOA rp out there and have been active since 2013! We love and are extremely dedicated to not only the fandom but also allowing our members to expand on the universe with their own rich and dynamic plots. We are a community first and foremost and recommend guests popping into the cbox to ask us any questions. No question is too silly!
We'd absolutely love to have you as part of our crazy family, please be aware that this site is intermediate to advanced and is STRICTLY 18+ due to the mature content on this board. Happy viewing friends!
03/06
IC Month now changed to March and April 2014
10/04 New and simplified application template now up!
06/04 Glitch fixed, feel free to fill in Mini Profiles.
05/04 Working on the Mini Profile glitch, will let everyone know when it's sorted.
04/04 New skin YIPEE! Please let Bex know if you see any glitches in the skin. You have two weeks from now to sort out your character's mini profiles, my apologies for the change in avatar size! Hope you enjoy the more up to date look of AMoC!!
What choice do I have?
, Mathilde :: Bex
Vee est immortal Mature? Oui Offline Deviant Member
If he paced anymore in her tiny trailer, River surely would have worn a hole straight through to the muddy ground they lived over. His seething anger and annoyance at the whole situation had been to much to stay contained inside the tin box home; for his own sanity and maybe mores to keep his business from Leonie he'd left.
Maybe he'd take to Emile, maybe, or maybe he'd just take a random drive up to New Orleans. It was only a few hours, he could get there and back before anyone really noticed he was missing... right?
The aimless wandering had been as useless as the pacing but River had eventually found himself sat at the local bar. A drink in hand to calm raging adrenaline and a forced moment of pause to weigh his options. That, he'd always considered one of his strengths - not rational by any means (gods knew he made poor decisions many a time) but a willingness to stop, and think and not rush head first into most things. River had never been the 'act now, think later' kind of guy. No, he liked to have an idea, a plan, liked the idea of being a few extra steps ahead of everyone else, shit it was how he'd survived this long so there had to be some kind of value in it.
The MC, he liked to think shared his affinity insofar as they too weren't much to act without first thinking ... or in this case, without getting the proper guidance. And why would you? When you were blessed with having a bloodline like the Toussaint's at your disposal; and he'd always been a believer.
River sat, a pull from the quickly warming drink in his hand that he'd been nursing for far to long. Stupidly, the answer to his dilemma having been in front of him the entire time. The men, they'd been the same guys Emile and River had been sent to "talk to"; a shitty low grade gang wanting to test their pushback against the MC's rules. Tough a lesson at their own expense and ... how had Leo put it ... left them walking around with bruised ego. She wasn't club affiliated, kept herself removed from it as far as possible, but that hadn't meant dealing with them wasn't something he couldn't seek counsel on.
Needed to.
What he wanted to do, could have reprimands for the club, could cause waves he had no right in stirring up even though his obligations to Leo has always felt protective.
--
It was late, but she'd agreed to see him. The sound of his bike had cut through the silence of the night the same as the headlight cut through the blackness. It was part of what he like about Baton Rogue, the outer parts away from main roads and bustle; the reliance for the most part on mother nature to provide you with the things you needed to see and in this case a little added manmade help. The lights that did cover the Toussaint grounds had slowly come into view. Like like specks in a blanket of night until he'd made his way to the familiar gates.
He'd been here many times before, more often with another club member at the very least; maybe less than a handful could he ever remember needing to show up on his own. River cut the engine, the abrupt silence quickly swallowed up by the large property as he moved through the familiar path towards the small worship area in the back.
"Mathilde?" His voice felt louder in the small confines; the voodoo queen still stirred up that heart hammering moment of anticipation inside of him. River's decision would be at her mercy, she would guide him to the right path and he'd have to accept whatever answer she gave him.

--------------------
Bex NZ Twenty-Seven Mature? Yep! Offline Club Matriarch Admin
❝Someone To Hear Your Prayers, Someone Who Cares❞
When her boys asked to see her, Mathilde never denied them. She was their humble servant, a vessel in which they could pour themselves into, in order to seek clarity, peace or even violence. Like her mother before her, she knew her destiny was not for herself, it was for the Sons and for the people of the Voodoo faith.
It was late when River called but she answered it swiftly, telling him too meet her in the little side building, where she took worship every Sunday and where her office was located. It was far enough from the main house to give her privacy and was where she'd been spending a lot of time these days, praying over Lazarus and Solomon. Helping River would be a welcome distraction from her own problems, which she knew should have been frivolous. It was not the done thing, a Voodoo Queen shouldn't let matters of the heart distract her from the purpose at hand, and yet the twins pulled at every stray string within her mind, unravelling her with echoed laughter.
She shook their images from her mind and continued to light the candles within the room, whispering soft prayers to herself in order to let her focus remain. The brain and spirituality where all just muscles and she needed to exercise both of them more, she couldn't allow herself to become weak.
The Son called her name and she extinguished the flame, setting down the still smouldering match and heading to the main room in order to greet him. Long chestnut hair hung well passed her breasts, while the white lace dress flowed freely behind her. She wore no make up, her feet bare and the material on the dress was thin and see through in parts. It was easier to talk to God this way, in nearly completely naturalness. "River, Cher, welcome." She purred in a thick Louisiana drawl, wandering over to him and gently clasping her hands on either side of his face, leaning forwards to kiss the biker's forehead.
"Come, let's go out back so we can talk, I 'sume it's somethin' important if you called me this late." She gave him a reassuring smile and took his hand, leading him towards her private office area.
She offered him one of the sofas, like many things in the main house it was antique French styling, made slightly more homely with a few throw blankets. Mathilde did not sit immediately, instead poured them both a stiff drink and lit herself a cigarette. "Ok Suga', I am all ears what can I help you with?" The woman asked, handing him one of the glasses and setting herself down on the opposing couch.
River Sigurd
--------------------
Vee est immortal Mature? Oui Offline Deviant Member
He didn't like to think he was a creature of habit, but the truth was the son could easily be picked apart in habits, in things. Water, a pack of smokes, Leo's constant shadow (and vice versa), and an unwavering belief in the woman standing before him. She greeted him, and he'd replied back with a nod of greeting in return. He'd never known any of the Son's to be turned away of course, even if they were calling at what might have been considered an ungrateful hour of the night; but like everything with the Voodoo Queen she always seemed to know more than he ever needed to explain and his need for counsel that night required little explanation over the phone.
"Thank you" he spoke, the loudness of his voice in the once empty room felt less cumbersome with the extra body. River's words meant both for the acceptance of seeing him so late and her gesture for him to come in. She led him to the back, and even though he'd walked that path a hundred or more times before he could still feel the hammer of a heart-pounding; seethed with the anger the still coursed through him from the thought of those men attacking Leo. Another part of him weighed, he supposed with the anticipation of an answer, the need for one really being the only thing that had kept him from giving into his immediate plan of action.
"...I 'sume it's somethin' important..."
The question rolled around in his mind a moment, still lingering for an answer by the time she'd poured him a drink and took her own seat, waiting for him to join her. It was important, Leo was always important to him ... but this was ... personal? It was suddenly dawned on him that this wasn't exactly club business, at least not in the way he'd always come to her before. Usually for a blessing or cleansing - something a result of an order handed down to him, things that had already been consulted on without him being there but this time, this was all him. Was it wrong? Did he have a right to ask now? His brow furrowed slightly with the thoughts running through his mind, a moment paused between them, lingered more by the downing of the drink she poured in one heavy pull.
"...what can I help you with?"
She seemed to coax his attention back as he held the glass in his hands. He trusted the Toussaint's quite literally with his life; he had no reason to doubt them now.
"The men that Emile and I were sent to deal with a few weeks ago, for the club..." River started, though the heat of anger was quick to rise at the thought of them, at what they'd done. "They attacked Leo". He stopped himself at explaining who she was, Mathilde would know, she knew everything about anything they were all involved in and it wasn't like Leo didn't weasel her way into making herself somewhat known around the clubhouse anyway.
River retold the encounter with the men to the Voodoo Queen, how they'd been left with bruised egos along with the reminder of the rules that came along with playing with the MC. Told her the state Leonie was in when she'd come back and that had been clearly AFTER she'd waited out the worst of it - in the hospital down in New Orleans. If it had been him, or Emile or any of the members, there would be no questions asked for retaliation. But what right did he have to cause waves for the club on a personal vendetta?
But this, this was different.
"She's not a club member I know... and ... I know I can't ask to do this on behalf of the MC ...I know they have dealings ... I ... I just fucking want to rip their heads off". What was he supposed to do. He'd never had the two halves that made up who he was ever conflicting like this before. "What do I do?"

--------------------
Bex NZ Twenty-Seven Mature? Yep! Offline Club Matriarch Admin
❝Someone To Hear Your Prayers, Someone Who Cares❞
Mathilde frowned when the blonde Son informed her that the men he and her brother-in-law had roughed up for the club, had taken out their vengeance on Leo. That was a precedence the Voodoo Queen was not going to allow have set. Once you were in the fold of the MC and by proxy, the Voodoo faith, you were protected. There was a level of respect the Louisiana people usually bestowed upon those aligned with the charter. She was not naive to the fact, that was a widely touted value of all MC's but she'd seen that fall by the way side when push came to shove. In SAMROU it was different, their faith was a thicker glue, and harming someone who mattered to both River and Emile, that could not go unpunished. To let such a grievance slide would be a slight against her club and against her father's name.
She did not interrupt with her slow rising ire, her emotions were not the ones needing to be voiced, it was River who was obviously aggrieved. Did he have feelings for the Hangaround? Her womanly intuition said yes, but that could easily have been misconstrued with strong platonic emotions.
Calmly she sipped at her beverage, her manicured brows the only sign in reaction to his tale.
"She's not a club member I know... and ... I know I can't ask to do this on behalf of the MC ...I know they have dealings ... I ... I just fucking want to rip their heads off"
River's rage manifested, as any other man's would and she watched it coil up his throat and spill out of his mouth, like a snake. He was beseeching her for answers, a way to reconcile his personal emotions with that of his allegiance to the club, a club that was his family. Many times she had seen the same internal war wage itself upon the SAMROU Sons, and many times she had ripped it out of them. They were a different breed after all, set apart from the rest of their brethren within the Sons MC, Mathilde had never curtailed their baser desires, never stopped them from being the perfect savages. She did not speak for a moment, instead drained the liquor in her glass and set it down on the table between them. "You are hurt by her pain are you not? And you are a part of the club. Your blood is that of your fellow brothers, is it not? There fo' any pain done to you and done to the people you love, is a strike against the club……that I cannot let go unpunished. We are to be respected." Mathilde informed with a terrifying coldness.
Slowly she rose, fingers at the buttons on her loose gown. "Don't be afraid fo' what comes next, Suga'." She assured, peeling off the gossamer and letting the dress fall into a puddle at her bare feet. "Come." Mathilde whispered holding out her hand for him.
Now naked she led them over to the corner of her room, "on the floor." Mathilde instructed, grabbing two candles, an ornate wooden box and turning the rest of the lights off. The Voodoo Queen came to sit on the floor, once again opposite the Son. She breathed deeply, trying to empty herself. She did not need any guidance from the Loas tonight, the she had already decided on what course River should take. She lit the candles and then from out of the box she pulled an antique looking blade, holding it up to the Son, she took his hand. "She is of your heart, you ache to replace her pain with your own, the thought of her anguish continues to stab away at your mind." She explained, bringing the blade to her naked torso and slowly dragging it across her dark skin. The pain was sharp but slight, nothing compared to the man's before her.
Once the shallow incision was made, she wiped the cool metal against it, covering the knife in her blood. "If she is of your heart, than you must cut out theirs, an eye for an eye. They damaged yours so we will burn theirs." She hissed, handing him over the weapon.
River Sigurd
--------------------
Bex NZ Twenty-Seven Mature? Yep! Offline Trash Baby Admin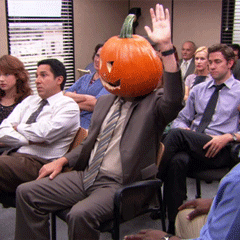 Sons of Anarchy
Tig ol' bitties
Twenty-Seven
Straight...but...like Lana Del Rey tho
Married to Ray Jay
Site Admin
No Alliance
Thanks for ya words!
archived
This thread/application has now been archived. If you believe this is a mistake please PM Bex or ask in our Discord server, this will be rectified ASAP. If it was not a mistake, thanks for adding a lil' something to the board!
--------------------
1 User(s) are reading this topic (1 Guests and 0 Anonymous Users)
0 Members:
NZ // 28 // Discord = AJ#9942
Greetings subordinates! It is I, your Supreme Overlord. I do all of the admin things on this site by delegating to Bex to do them for me. (It's important to note that I Bex, the REAL leader of the board FORCED this man-child to do this bio thingy under fear of divorce) You can reach me on the site Discord, by PM, Messenger Pigeon and even Messenger Velociraptor.
I also have an unhealthy obsession with Dungeons and Dragons, Critical Role, Macaroni and cheese, collectables and candy mints which are super tasty and delicious and Bex is just jealous (I Bex, hate how many mints he brings home after we visit a restaurant and he ALWAYS leaves them scattered on our desk).
I'm still writing things here because Bex didn't give me a lot of reference on what's meant to go here. Now I'm gonna list some of my favourite shows and movies. Spider-Man: Homecoming, Kingsman, Guardians of the Galaxy, The Losers, King Arthur: Legend of the Sword, Batman Beyond, The Office, Brooklyn 99, Daredevil, Punisher, pretty much any Godzilla movie, giant monster movies in general.
I read a lot of books, my favourite book series is The Dresden Files. My favourite superhero is Moon Knight. Bex have I written enough yet? Can I stop now? (Yes you can stop now, you wanker)
view accounts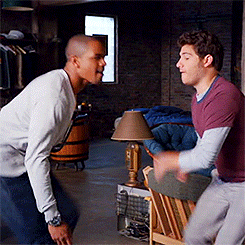 NZ // 27 // Discord = Fruity#1950
Please help me I have birthed this site and like that little shit in Alien Resurrection, it's turned on me and eaten me alive! Did you like that hella niche 90's reference? Are you like me and happen to really enjoy Alien Resurrection even more than the first three, even though your husband threatens to divorce you because of it? If you've answered yes to these questions you're probably contractually obligated to join this site now.
I like doggos and dramatic plots, fuck realism let's do some Young and the Restless shit with our plots, lets go balls to the walls, lets (in the words of Olivia Newton-John) get physical. Let's cry and rage and swear out our plots!! On the flipside happy to do chill threads too. People say I'm indecisive I have no idea what they're talking about.
view accounts