WELCOME TO A Murder of Crows
We're the largest and longest running SOA rp out there and have been active since 2013! We love and are extremely dedicated to not only the fandom but also allowing our members to expand on the universe with their own rich and dynamic plots. We are a community first and foremost and recommend guests popping into the cbox to ask us any questions. No question is too silly!
We'd absolutely love to have you as part of our crazy family, please be aware that this site is intermediate to advanced and is STRICTLY 18+ due to the mature content on this board. Happy viewing friends!
03/06
IC Month now changed to March and April 2014
10/04 New and simplified application template now up!
06/04 Glitch fixed, feel free to fill in Mini Profiles.
05/04 Working on the Mini Profile glitch, will let everyone know when it's sorted.
04/04 New skin YIPEE! Please let Bex know if you see any glitches in the skin. You have two weeks from now to sort out your character's mini profiles, my apologies for the change in avatar size! Hope you enjoy the more up to date look of AMoC!!
Lucien Chevalier
, Nomad | 36 | Outlaw/Business Owner
Rue gmt 26 Mature? yes Offline Kanye Shrug Member
36. Nomad. Josh Mario John
lucien chevalier
Known Aliases:
Luc, Lucky
Birthdate:
November 1
Gender:
male
Height:
6'4"
Ethnicity:
French Creole
Sexual Orientation:
heterosexual
Birth Place:
Baton Rouge, LA
Current Location:
on the road
Family:
Gaspard & Amélie Chevalier, Isaure Chevalier
Affiliation:
Nomad
Occupation:
outlaw/business owner
For Luc, the MC was in his blood, literally. It was, ultimately, no surprise that Luc joined up with the MC later in life. His father celebrated the birth of his firstborn - his son - by becoming a part of something bigger than himself. His father helped to found the Charter. Now, what was ironic about the Chevalier name was simply none of the people who held the name were noble whatsoever... Unless, of course, you counted their sworn fealty to the Club. Even though his mother
wanted
to resent the Club for consistently taking her husband from their children, she would've died for the Club and done anything that the Club asked of her. From an early age, the life was drilled into Luc's head and later, it was also drilled into his sister's head.
Luc wasn't at all resentful of the MC like his mother seemed to be on occasion. He could understand her concern, yes, but love was based on baseless emotions and as a child, he had not the time or understanding for such things. He knew he loved his father but like his father, even though he wasn't directly part of it yet, his love for the MC, the religion he'd been raised in, and his family's rich cultural heritage all surpassed the love he harbored for his blood-related family. In the end, to him, blood didn't matter. You couldn't choose those you shared DNA with and while he would have protected them, certainly, the simple truth of the matter was that the Club came first. It was, perhaps, a very one-dimensional way of looking at things, but... What the hell, right? He was akin to a dog of the military; he followed his orders without question and insisted on soldiering on when things became too tough to bear.
When his father was away, he was essentially the man of the house. His mother treated him like royalty, as did his sister. Their (imagined) attempts to sway the boy never quite panned out in their favor, not that they were trying to sway him, to begin with. The simple truth of the matter was that as long as he was still too young to be doing any kind of favors for the MC, they wanted him to be a child for as long as humanly possible. Regardless of that fact, however, his father had taught him a little too well. Long since past were the simpler days of his youth. His driving desire was to do his father proud and one day, join him in the hallowed halls of their Charter's home.
When he was eighteen, he became a Hangaround. He thought the only way was up at that age. In essence, he was right... But even Icarus flew too close to the sun and the glue that held his wings together melted, much like Luc's did, although that wouldn't come until later. By the time he'd turned twenty-one, he was a Prospect. Not even the shit flung his way deterred him from the dream he'd had since he was a child. He would join his father as a Son and no amount of pussy was going to distract him from that dream. It'd be another year before he gained his patch and once he was officially patched in, his mother wept... And, for once, he felt just a touch guilty.
What should have been the happiest day of his life up until that point was tainted with his mother's tears. Still, he didn't stumble. He was akin to the Juggernaut... Until she caught his eye. Once he caught sight of her, the steady pace he'd gotten up had all but come to a standstill. Every attempt to court her was met with cold indifference. Her name was Euphémie LaFleur, and he was determined to make her his, cost be damned. It took him an agonizingly long time for her to even look his way and once she did, the fire under his ass was lit once more.
Five years passed from that point and in 2008, when the war came to a head, two Chevalier men went to fight but only one came home. His father was dead before he even hit the ground, killed in his prime, and Luc's only consolation came from the fact he'd died a quick warrior's death. When he came home, his Old Lady made sure to try and console him the only way she knew how. Luc was the sole beneficiary of his father's assets in a purely patriarchal sense. He and Euphémie started trying for a family, so that Luc would have a legacy of his very own. He didn't take the time to mourn his father's passing because, simply, he knew that his father would've wanted him to focus on what was important and be as beneficial to the Charter as humanly possible. He had to make damned certain the Charter always saw value in him.

In late 2013, near the end of the year, his wife/Old Lady announced she was pregnant with their first child, finally. It had taken them five, long years to get to that point but once they had, Luc was over the moon. His happiness was short-lived. In February, when she was approximately sixteen weeks along, she made the mistake of sneaking up on him while he slept and he shot her out of reflex. He begged for her forgiveness but before she could give it, her last breath slipped from her lips and she died in his arms, taking their unborn child with her. He stayed like that, with her cooling corpse, in his arms until one of his brothers-in-arms showed up and just about knocked the fucking door down when Luc didn't answer. Shortly thereafter, when he'd fallen into a comfortable state that was somewhere between numbness and self-loathing, the Voodoo Queen shipped him off to be a Nomad.
Side Note: He owns a construction company. He manages things from ~afar, so he's not really involved, as far as the public's concerned. It's a blue collar industry because his dad wanted a "legit" thing to launder his money. A lot of the work the company does is charity and is technically nonprofit and what money they do make on the up and up goes to charity. The rest is either funneled into projects or given to the club's various endeavors.
rue. 26. discord. advertisement.
AJ NZ whatever timezone that is Old Mature? Not on your life sport Offline Gold Digger Admin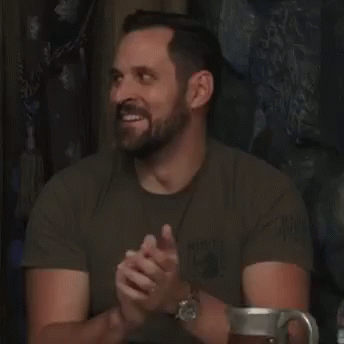 Oh Man, we dig ya!
accepted
Congratulations, you beautiful sonuvabitch, your application has been accepted! Please remember to post in both the Face Claim and Member Directory as they are mandatory. Thank you and welcome to A Murder of Crows!
--------------------
1 User(s) are reading this topic (1 Guests and 0 Anonymous Users)
0 Members:
NZ // 28 // Discord = AJ#9942
Greetings subordinates! It is I, your Supreme Overlord. I do all of the admin things on this site by delegating to Bex to do them for me. (It's important to note that I Bex, the REAL leader of the board FORCED this man-child to do this bio thingy under fear of divorce) You can reach me on the site Discord, by PM, Messenger Pigeon and even Messenger Velociraptor.
I also have an unhealthy obsession with Dungeons and Dragons, Critical Role, Macaroni and cheese, collectables and candy mints which are super tasty and delicious and Bex is just jealous (I Bex, hate how many mints he brings home after we visit a restaurant and he ALWAYS leaves them scattered on our desk).
I'm still writing things here because Bex didn't give me a lot of reference on what's meant to go here. Now I'm gonna list some of my favourite shows and movies. Spider-Man: Homecoming, Kingsman, Guardians of the Galaxy, The Losers, King Arthur: Legend of the Sword, Batman Beyond, The Office, Brooklyn 99, Daredevil, Punisher, pretty much any Godzilla movie, giant monster movies in general.
I read a lot of books, my favourite book series is The Dresden Files. My favourite superhero is Moon Knight. Bex have I written enough yet? Can I stop now? (Yes you can stop now, you wanker)
view accounts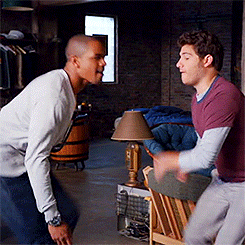 NZ // 27 // Discord = Fruity#1950
Please help me I have birthed this site and like that little shit in Alien Resurrection, it's turned on me and eaten me alive! Did you like that hella niche 90's reference? Are you like me and happen to really enjoy Alien Resurrection even more than the first three, even though your husband threatens to divorce you because of it? If you've answered yes to these questions you're probably contractually obligated to join this site now.
I like doggos and dramatic plots, fuck realism let's do some Young and the Restless shit with our plots, lets go balls to the walls, lets (in the words of Olivia Newton-John) get physical. Let's cry and rage and swear out our plots!! On the flipside happy to do chill threads too. People say I'm indecisive I have no idea what they're talking about.
view accounts