WELCOME TO A Murder of Crows
We're the largest and longest running SOA rp out there and have been active since 2013! We love and are extremely dedicated to not only the fandom but also allowing our members to expand on the universe with their own rich and dynamic plots. We are a community first and foremost and recommend guests popping into the cbox to ask us any questions. No question is too silly!
We'd absolutely love to have you as part of our crazy family, please be aware that this site is intermediate to advanced and is STRICTLY 18+ due to the mature content on this board. Happy viewing friends!
10/04
New and simplified application template now up!
06/04 Glitch fixed, feel free to fill in Mini Profiles.
05/04 Working on the Mini Profile glitch, will let everyone know when it's sorted.
04/04 New skin YIPEE! Please let Bex know if you see any glitches in the skin. You have two weeks from now to sort out your character's mini profiles, my apologies for the change in avatar size! Hope you enjoy the more up to date look of AMoC!!
Kit Sawyer
, 26 | Deputy Sheriff | Alexandra Daddario
Paks GMT+1 32 Mature? Yes Offline Kanye Shrug Member
26. Law Enforcement. Kit
kit sawyer
Known Aliases:
kit, sawyer
Birthdate:
may 5
Gender:
female
Height:
5'8''
Ethnicity:
caucasian
Sexual Orientation:
straight
Birth place:
hollow falls
Current Location:
hollow falls
Family:
mother, father, one sister, (30) three brothers (32, Terry 21, Kenny 20)
Affiliation:
law enforcement, SAMNIA when needed
Occupation:
deputy sheriff at Hollow Falls Sheriff's Department
Personality:
Kit would probably say that someone has to be sane in her family. Others would probably call her the "white sheep" in a black sheep family. Both are correct. Kit had to step early in her life to take care of her family. Her only reason for not falling for it is her youngest brother, her friends and her dead best friend. They kept her grounded and she has a bit of an attitude when it comes to them. She can quickly go into a defense-mode just as fast as she can be laughing, throwing jokes around and just having a good time. Kit has a strong will, her childhood and teenage years have been edged off trouble, heart ache, and abandonment and growing up way too fast. She struggles with the ethics and morality when it comes to being part of the life as a deputy, she can see benefits with having the MC around, but she can also see how nice it would be if all of them just went away. She craves a life where she doesn't have to feel like she carries the burden of her family's problem on her shoulders. She fears relationships, having seen how it went with her parents and fears being dependent on someone other than herself.
History:
I was born Katherine 'Kit' Sawyer and raised in Hollow Falls. People learned early on that calling me Katherine was a no go, I simply didn't react or reply to anyone who called me by my full name. I was the third of five children, three brothers and two sisters. We grew up in the poorer part of town, but we weren't the poorest, we all got dinner on the table and while clothes were handed down, they were well taken care of and on our birthdays we always got something new that hadn't been used by any of the older siblings. My mother worked as a waitress and my father was an electrician. Bills with five kids was always a struggle, but they managed. My siblings and I learned early not to ask for things, never to assume anything and never accept any charity. We always took care of ourselves. School wasn't great. I wasn't the brightest in class, but I tried my best. I hated math and any science subject. Reading and writing was more my thing, and physical education. I loved the obstacle courses and running. I loved to be outside because inside it was always crowded, never any privacy. During the years when my little brothers were toddlers and I started school things were really good.
I remember the first time my parents fought. It was over money. Money had always been problematic and we all did our best to not ask for things, we wore hand-me down clothes, my mom cut our hair when it was needed and we tried to accept that this was how life was. My siblings and I had always been outdoors to play. Our house wasn't the greatest, but we had a small yard close to a dirt road and we had been told, time and time again, that we were not to go beyond the yard line, it was something we all knew. You didn't cross the yard line. We were playing and throwing a football when it happened. The ball went onto the road and my youngest brother ran out onto it, before we, or he, could get him off the road a car came racing down the road and hit him so he flew up and landed in a weird angle on his back. After that it all started. My dad had always had a drink or two. It never really felt like a problem until this time. I was ten years old and my dad came home late. Mom had worked two long shifts and was tired, she asked for dad's paycheck, and the argument started. It was a fight that we hadn't really heard before. Of course they bickered like any couple did, but never a fight like this. My older siblings took us younger into a room and closed the door. While I tried to comfort my two little brothers, my sister and older brother sat with their backs against the door and tried to make sure nobody came inside. From there on it went downhill. The arguments became a regular thing, us sitting in a room a regular thing. Sometimes we went outside when it became truly bad, but it never really turned into anything worse than shouting matches. And there were days when everything was fine. When my dad and my mom asked us how school was going, cared about our well-being and took care of us. My little brother was paralyzed from the waist down. Disability funds were a welcomed income, but it escalated to the point that after six months of yelling and throwing things, dad left us.
Dad leaving us threw the family into a spiral downhill. My mom who couldn't bond with my youngest brother tended to my second youngest and I started helping my paralyzed brother with everything he needed. It shouldn't have been my burden, but the family had been teared a part and we were coping the best we could. I didn't have that much extracurricular activities with my brother needing my help. My older brother was on his way out, he had distanced himself since dad left. My older sister was on her way to be known as the biggest slut in school the way she put out in front of everyone. Me? I was just trying to stick to my own shit, get my own money, take care of my brother and try and keep myself sane.
I met my best friend, Philip, when I was nine. He pushed me in the lunch line so naturally I pushed him back, but he fell down on the ground and I didn't mean for that to happen so I helped him up and said I was sorry. He asked me if I wanted to switch drinks so I could get his orange juice and he'd get my apple juice. We did that. It was the beginning of a beautiful friendship.
Philip was my serenity. He was the one I could always go to when I needed to breathe. When I needed to be with someone who wasn't part of my crazy family. I'd snuck out of my house at night many times to climb into his room, Philip's house was down the dirt road, to the right and then up a small road. Around the time when my dad left my mother stopped caring. I think it was my next youngest brother that mattered, my youngest had somehow stopped existing to her only the money mattered. Philip gave me the relief and the chance of being somewhat normal. We shared everything together. When we were entering the teenage years other things also became important, boys – not that I had time for them with taking care of my brother – but also the fact that my friend wasn't really talking about girls. Now Hollow Falls is a small town, at the time that I was 13 the MC and other groups had been well established for a long time in the community and as long as you didn't bother them, they didn't bother you. My brother was a bit taken by the MC, but he was too young at the time to get involved and even though our family was shattered, he wanted to make something of himself and planned on enlisting after high school. I on the other hand did my best to avoid them all together, but I got in trouble in other ways with Philip. Alcohol and some weed, but nothing too serious. Philip and I bonded over many things, including his fear of people finding out he was gay. He came out to me, but in a small town like Hollow Falls, that wasn't something he was inclined to disclose to anyone, plus his parents would disown him.
I wasn't very much into relationships, I dated, I enjoyed sex and make out sessions, but being bound to someone with emotions that scared me. While I wasn't like my sister I did date more often than not. Some dates ended up in something similar to short-term relationships, but as soon as it became serious she bolted the other way. I hung with a lot of people when my already busy schedule allowed it, Philip was the big constant in my life and was so until one faithful night when life as I knew it shattered.
It was when we were out with friends. We'd gone to a party together and was walking home, laughing, talking, singing as we were walking through the town heading home to one of us, we were happy and unaware of the danger coming at us as we turned down the road leading to the house of one of my friends. Then it happened. A group of guys descended upon us and a fight broke out, or more like they grabbed Philip and began hitting him. I tried to get loose from the guy holding on to me, the other friends that were with us the same. We kicked and screamed as Philip was beaten. It all happened so fast and so slow at the same time that when it was over all we saw was Philip lying in his own pool of blood. The men warned us not to talk to cops as gays weren't wanted in their town. They ran off as I fell down to my knees and held my friend's lifeless body in my arms.
After his death I decided that I couldn't just stand by and watch people get away with things like it. I took a degree in behavioral science and criminology through online classes and while it took me longer than if I had gone away I managed to get my degree and since about ten months back I am employed by Hollow Falls Sheriff Department. I live in a small house on my own, but make sure my brother is still taken care off. And overall try to live in harmony with everyone in town, except the group I blame for killing my friend. The Neo-Nazis.
ROLEPLAY SAMPLE:
Sometimes Kit wondered what would've happened if she had left the small town when she had had the chance. Her brother had left the town, but then he'd come back after his tours overseas. He never talked about it, Kit never asked. She had her hands full with their youngest brother. When Kit had turned 18 she'd taken night classes to get a degree in behavioral science and criminology, putting herself through school with two jobs while taking care of her brother. Her sister had been a lost cause, her second youngest brother was a mess and deep down the hole called whatever drug he favored that day. Kit hadn't been able to leave her youngest brother, paralyzed with a shitty family that thought he was just a burden, and perhaps he was, but they couldn't just leave him out to dry and despite everything Kit cared.
She had looked forward to a quiet evening after her shift at the station. She had been on the job for almost a year now and she was still the new deputy, but she was fine with that, she was just glad she had a decent job, a decent salary and could help take car of her brother when she needed it. Kit cursed herself sometimes, that she hadn't left, been selfish for a change, but as it was she had to give herself a pat on the back that she wasn't like her dad or her mom. Who barely cared about anyone. Kit had pretty much changed from her uniform into her normal clothes when she got the call that she had to come and pick her mother. At first she wondered if the bartender had the wrong number, Kit had been by her mother's place earlier that afternoon and her mom had said she would stay home so that her brother's caregiver could go home. Was he alone now? Frustrated Kit shoved her phone and wallet into her shoulder bag and left the station.
The bar was more than just a bar and every time Kit walked into it she had eyes on her. Her mother's, her father's, her sister and brothers' drinking and drug buddies always looked. She tried to ignore it most of the time. Kit didn't say no to alcohol, she didn't say no to weed, but on the job she was one person. Having to be Kit the caretaker was emotionally and physically exhausting when it came to her family. Give her anyone, anything that wasn't in relation to her family and she was fine. The bar wasn't at its busiest and she spotted familiar faces in the crowd. Dean Hoyt was one of them and she gave him a nod as she made her way to the bar and the familiar hunched woman at it. "Hey Ma, time to go home." She was given a grunt as a reply and rolled her eyes. "You're drunk, they called me to get you home, weren't you the one saying you were staying home tonight?" Her mom made an attempt of pushing her away and she grabbed the arm. "You don't want to do this." Her mother grumbled, pushed herself up, glared at Kit and stumbled out from the bar. Kit herself groaned and found a shot of whiskey in front of her. She looked up at the tender and sighed as she took the glass in her hand and swallowed the drink in one move. She rubbed her face and felt a presence next to her. She glanced at the person next to her. "What?".
paks. 32. discord/pm. I've been here before
SAMCAR
Bex NZ Twenty-Seven Mature? Yep! Online Trash Baby Admin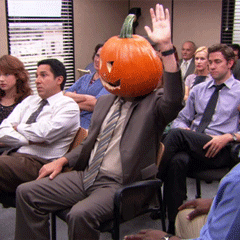 Sons of Anarchy
Tig ol' bitties
Twenty-Seven
Straight...but...like Lana Del Rey tho
Married to Ray Jay
Site Admin
No Alliance
ACCEPTED!:
Well done you beautiful, beautiful Sonuva bitch. You're one of us now, there's no going back I'm afraid. Please do all this boring admin stuff first…. Face and Job Claim are mandatory but Relationship is not. Before you do any IC posts please also make sure your Member Profile is filled out.
If you need anything don't hesitate to shout in the cbox or hit up an admin, we're here to help and ensure you have fun straight away!
--------------------
1 User(s) are reading this topic (1 Guests and 0 Anonymous Users)
0 Members:
NZ // 28 // Discord = AJ#9942
Greetings subordinates! It is I, your Supreme Overlord. I do all of the admin things on this site by delegating to Bex to do them for me. (It's important to note that I Bex, the REAL leader of the board FORCED this man-child to do this bio thingy under fear of divorce) You can reach me on the site Discord, by PM, Messenger Pigeon and even Messenger Velociraptor.
I also have an unhealthy obsession with Dungeons and Dragons, Critical Role, Macaroni and cheese, collectables and candy mints which are super tasty and delicious and Bex is just jealous (I Bex, hate how many mints he brings home after we visit a restaurant and he ALWAYS leaves them scattered on our desk).
I'm still writing things here because Bex didn't give me a lot of reference on what's meant to go here. Now I'm gonna list some of my favourite shows and movies. Spider-Man: Homecoming, Kingsman, Guardians of the Galaxy, The Losers, King Arthur: Legend of the Sword, Batman Beyond, The Office, Brooklyn 99, Daredevil, Punisher, pretty much any Godzilla movie, giant monster movies in general.
I read a lot of books, my favourite book series is The Dresden Files. My favourite superhero is Moon Knight. Bex have I written enough yet? Can I stop now? (Yes you can stop now, you wanker)
view accounts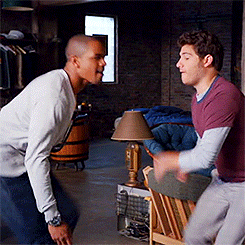 NZ // 27 // Discord = Fruity#1950
Please help me I have birthed this site and like that little shit in Alien Resurrection, it's turned on me and eaten me alive! Did you like that hella niche 90's reference? Are you like me and happen to really enjoy Alien Resurrection even more than the first three, even though your husband threatens to divorce you because of it? If you've answered yes to these questions you're probably contractually obligated to join this site now.
I like doggos and dramatic plots, fuck realism let's do some Young and the Restless shit with our plots, lets go balls to the walls, lets (in the words of Olivia Newton-John) get physical. Let's cry and rage and swear out our plots!! On the flipside happy to do chill threads too. People say I'm indecisive I have no idea what they're talking about.
view accounts