WELCOME TO A Murder of Crows
We're the largest and longest running SOA rp out there and have been active since 2013! We love and are extremely dedicated to not only the fandom but also allowing our members to expand on the universe with their own rich and dynamic plots. We are a community first and foremost and recommend guests popping into the cbox to ask us any questions. No question is too silly!
We'd absolutely love to have you as part of our crazy family, please be aware that this site is intermediate to advanced and is STRICTLY 18+ due to the mature content on this board. Happy viewing friends!
03/06
IC Month now changed to March and April 2014
10/04 New and simplified application template now up!
06/04 Glitch fixed, feel free to fill in Mini Profiles.
05/04 Working on the Mini Profile glitch, will let everyone know when it's sorted.
04/04 New skin YIPEE! Please let Bex know if you see any glitches in the skin. You have two weeks from now to sort out your character's mini profiles, my apologies for the change in avatar size! Hope you enjoy the more up to date look of AMoC!!
Bex NZ Twenty-Seven Mature? Yep! Offline Trash Baby Admin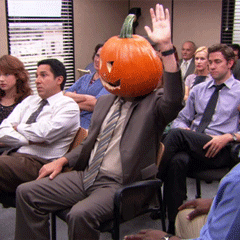 Sons of Anarchy
Tig ol' bitties
Twenty-Seven
Straight...but...like Lana Del Rey tho
Married to Ray Jay
Site Admin
No Alliance
A MURDER OF CROWS:
MISSION SIGN UPS
Here you will find the missions/prompts for both Las Vegas and Hollow Falls. Please reply below with the character and mission you'd like to sign up for, you can sign up for more than one. Once the correct amount of characters have signed up, the mission will be closed and it is up to the members to flesh out and start the thread. Feel free to ask staff if you have any questions though!
SAMLAS – Guns In The Morning, Reapers Warning:
SAMLAS has an overflow of Tec-9's in their inventory and while they don't usually run guns (SAMCRO primarily deals with that), they see a quick way to make a little bit of extra money, when the Boulder City's chapter of the Grim Bastards ask for additional hardware. Unfortunately this angers a street gang also within the area, who don't want SAMLAS making money within their perceived territory and crash the meeting point. The gang ends up being another chapter of the infamous 8th Street Locos (rivals of SAMCRO and Nero Padilla's old crew), called the BC Locos a Latino orientated gang.

Where: Boulder City, abandoned/secluded warehouse
Who: Teddy Foster - Hobbs Ephron - Joe Hennessey - Oslo Bailey
SAMLAS – Dude, Where's My Car? :
A big name has dropped off their set of old school muscle cars (three in total) to get tuned up at the Sons' garage, Mufflers. It's a great paycheck and could lead to a profitable partnership. Only the night before the owner is coming to pick them up, some thugs break in to steal the cars! The Sons can't let them get away with it but they can't risk a bullet hole in the vehicles. Guess they'll have to do this the old fashioned way.

Where: Somewhere in Vegas, player's choice
Who: Carter Ellwood - Khai Fox - Kyle Danison - Teddy Foster (potentially)
SAMNIA – Trucker Fucker
The Sons catch wind of a couple of truckers who have been secretly dealing Meth at the Truck'n'Fuck. The Sons place the Prospects on look out and when the two truck drivers in question pull in one evening, some of the bikers go down to ensure their business is maintained. They have two tasks, one to scare the shit outta both the sellers and those with the audacity to buy from them and two, to come back with both the drugs and the money.

Where: The Truck'n'Fuck
Who:Dante Kahale - Remington Roy (players can decided to thread this or forfeit this mission until the next round when more charries might sign up)
SAMNIA – Meth Head Family Reunion
When it comes to light that a horny prospect has been dealing meth to the Olsen Family (the methiest family in Hollow Falls) on an IOU basis in return for some sexual favours, Johnny orders a group of Sons to head over to the Olsen's house to recoup the debt. They are situated on the outskirts of Hollow Falls and are pretty secluded even for the town's standards. It's supposed to be a cut and dry task but unfortunately the family had an idea that SAMNIA would be coming for them and invited some of their equally hill billy cousins around for the weekend. Now numbers are no longer on the Sons side and a comedy of errors ensue. .

Where: The Olsen's "Farm"
Who: Chev McFadden - Shepard Sorensen - Marlo Sorensen - Dwayne Colstein
--------------------
Bex NZ Twenty-Seven Mature? Yep! Offline Trash Baby Admin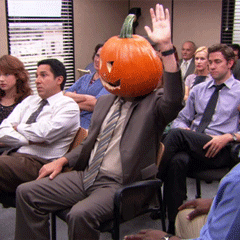 Sons of Anarchy
Tig ol' bitties
Twenty-Seven
Straight...but...like Lana Del Rey tho
Married to Ray Jay
Site Admin
No Alliance
1 User(s) are reading this topic (1 Guests and 0 Anonymous Users)
0 Members:
NZ // 28 // Discord = AJ#9942
Greetings subordinates! It is I, your Supreme Overlord. I do all of the admin things on this site by delegating to Bex to do them for me. (It's important to note that I Bex, the REAL leader of the board FORCED this man-child to do this bio thingy under fear of divorce) You can reach me on the site Discord, by PM, Messenger Pigeon and even Messenger Velociraptor.
I also have an unhealthy obsession with Dungeons and Dragons, Critical Role, Macaroni and cheese, collectables and candy mints which are super tasty and delicious and Bex is just jealous (I Bex, hate how many mints he brings home after we visit a restaurant and he ALWAYS leaves them scattered on our desk).
I'm still writing things here because Bex didn't give me a lot of reference on what's meant to go here. Now I'm gonna list some of my favourite shows and movies. Spider-Man: Homecoming, Kingsman, Guardians of the Galaxy, The Losers, King Arthur: Legend of the Sword, Batman Beyond, The Office, Brooklyn 99, Daredevil, Punisher, pretty much any Godzilla movie, giant monster movies in general.
I read a lot of books, my favourite book series is The Dresden Files. My favourite superhero is Moon Knight. Bex have I written enough yet? Can I stop now? (Yes you can stop now, you wanker)
view accounts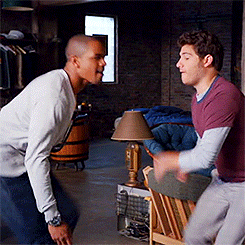 NZ // 27 // Discord = Fruity#1950
Please help me I have birthed this site and like that little shit in Alien Resurrection, it's turned on me and eaten me alive! Did you like that hella niche 90's reference? Are you like me and happen to really enjoy Alien Resurrection even more than the first three, even though your husband threatens to divorce you because of it? If you've answered yes to these questions you're probably contractually obligated to join this site now.
I like doggos and dramatic plots, fuck realism let's do some Young and the Restless shit with our plots, lets go balls to the walls, lets (in the words of Olivia Newton-John) get physical. Let's cry and rage and swear out our plots!! On the flipside happy to do chill threads too. People say I'm indecisive I have no idea what they're talking about.
view accounts