WELCOME TO A Murder of Crows
We're the largest and longest running SOA rp out there and have been active since 2013! We love and are extremely dedicated to not only the fandom but also allowing our members to expand on the universe with their own rich and dynamic plots. We are a community first and foremost and recommend guests popping into the cbox to ask us any questions. No question is too silly!
We'd absolutely love to have you as part of our crazy family, please be aware that this site is intermediate to advanced and is STRICTLY 18+ due to the mature content on this board. Happy viewing friends!
10/04
New and simplified application template now up!
06/04 Glitch fixed, feel free to fill in Mini Profiles.
05/04 Working on the Mini Profile glitch, will let everyone know when it's sorted.
04/04 New skin YIPEE! Please let Bex know if you see any glitches in the skin. You have two weeks from now to sort out your character's mini profiles, my apologies for the change in avatar size! Hope you enjoy the more up to date look of AMoC!!
Nova Von Rose
, SAMLAS, Sweetbutt | 31 | Stripper
Rue gmt 26 Mature? yes Offline Walking Sex Member
31. Sweetbutt. Cintia Dicker
nova von rose
Known Aliases:
Supernova
Birthdate:
June 4
Gender:
female
Height:
5'10"
Ethnicity:
caucasian
Sexual Orientation:
heteroflexible
Birth place:
Fredericksburg, TX
Current Location:
Las Vegas, NV
Family:
Brian & Marnie Von Rose
Affiliation:
SAMLAS
Occupation:
stripper
Personality:
She's never had a lot of patience for other people nor has she ever been particularly book smart. She is, however, very street wise. Despite her rough and tumble demeanor, she knows when to shut her mouth or, simpler still, when to lower her fists. Overall, she can be a sweetheart, but she doesn't pull any punches and most people are hard-pressed to hear her saying a nice word about anyone or anything. Beneath her bluster, however, she has a heart of gold. She might not always display her softer self but in the world she's chosen to immerse herself in, softness can and will get you killed. Death, despite her apparent low-key death wish, is something she wants to stave off for as long as humanly possible.
She has a soft spot for anyone with a sob story but if they whine or cry about their circumstances, chances are she'll tell them to grow a pair. She doesn't unburden on people, and she expects the same courtesy. All of her problems are kept close to the vest, so to speak, and she's great when it comes to compartmentalizing her bullshit. She tends to set a strict line between her work life and her private life and she never brings shit from one into the other. She's the sort of person who dishes out as much as she gets and when push comes to shove, she's someone you want in your corner. She can be your cheerleader, your protector, your therapist, and the person you bury your troubles into all at once. She won't ever put you down without feeling like it's absolutely necessary and she won't kick you when you're feeling lower than a snake's belly.
History:
Nova referred to exclusively as "Supernova", has a very low threshold for other people's shit. Raised in Texas by an ex-military father who'd have preferred a son, she learned to fire a gun, kickbox, and cheat at cards without being caught. Or, if caught, weasel or fight her way out of it. While she never quite managed to earn her father's respect, her adolescence was defined by their relationship – each of them incredibly stubborn, quick to anger, and fiercely loyal to one another.
Never a particularly good student, using loud disinterest to cover up her natural difficulty with schoolwork, Nova could most often be found smoking on the bleachers, or joyriding in the rusty mustang that she'd fixed up. Bitingly sarcastic or rudely dismissive to people she didn't find to be worth her time, she quickly earned notoriety among her peers. However, the few that could tolerate and even admire her ferocity found themselves a friend to be reckoned with.
As she grew and thrived in her own way, her father took the opposite path. Laid off from one dead-end job after another, he descended into surly alcoholism, spending much of his time slumped in front of their tiny television. Having spent her childhood looking up to him, she was disturbed to find herself gazing down at her father with disgust.
She left home at seventeen, having decided that she'd grown out of their dilapidated home and neighbourhood. Although conflicted about leaving her father in the state he was in, she'd always been taught to handle herself, and expected him to do the same, given time. With a single bag of clothes, and no particular direction in mind, she made her way around the country by hitchhiking and clambering aboard trains, picking up small jobs to pave her way. When jobs couldn't be found, she stole what she could.
Eventually settling in Las Vegas, she found work as a stripper. Tips were pathetic among the patrons, and she worked increasingly long nights to make ends meet. Customer service grated upon her, and after nearly breaking one man's wandering hands, the owner gave her a warning - shut up and smile, or walk out. She, instead, became a sweetbutt and with that, relinquished any and all freedom to oppose the men that she now serviced.
She survived the next few years out of pure determination, shoplifting with abandon, and gambling what she took at nightly poker tables. She tried to switch establishments before earning too much of a reputation for suspiciously good luck. However, one night, a little too conspicuous or a little too ambitious, she was unceremoniously evicted with bruised ribs and a broken nose.
At thirty-one, living out of a motel room with barely enough to feed herself, she called home for the first time in fourteen years. An unfamiliar voice picked up, and she quickly hung up. A few more calls confirmed her father's passing. Suddenly claustrophobic, she pushed herself out of bed and shot out of her motel room, straight into the bottom of a bottle. With everything she owned - the clothes on her back, and a half pack of cigarettes - she had arrived at proverbial rock bottom.
ROLEPLAY SAMPLE:
It had been the longest day. Someone's idea of a prank had waken her up at an ungodly hour to a blaring alarm and spitting sprinklers. Apparently, one of the students had neglected his duties the previous week and decided to temporarily postpone the history exam on the first period.
The stunt had her soaking wet —lacy nightie, satin sheets and everything— within a minute so, obviously, going back to sleep was completely out of question. Definitely not the best way to begin a day but it got even better. An emergency team meeting was scheduled right before noon and quickly escalated to a nasty power war between two clearly divided sides, which made the whole thing drag on for hours. The debate had been so heated lunch was overlooked.
Emma boarded the black bird with a foul mood and a growling stomach. The latter turned out to be a blessing in disguise, as the plane encountered the worst turbulence she had experienced in her whole life on their way to a rescue mission. With most of the tactical meeting spent discussing half a dozen different strategies, the team was everything but united during battle. Because such a fragmented teamwork threw the stealth mission out of the window from the beginning and the whole thing turned into a mediatic disaster.
They had barely escaped with their lives, running like sewer rats. The only silver lining was the fact that they somehow managed to rescue the unfortunate mutant girl every politic faction had been disputing for a year or so and gotten her back to safety.
On the flight back, Tony called her to resume the monologue he had engaged her in the night before at a Frost Enterprises gala. Emma had to admit that Stark's ideas were brilliant, as usual, but listening to him gloat until three in the morning when the whole thing could be mailed to the company's R&D department wasn't her idea of fun. In fact, the encounter had been so dense.
Emma's head still throbbed due to the amount of champagne needed to get her through the soiree. Unfortunately, cooperation between both companies was needed if that idea was ever to become a concrete product they could profit from. Those two massive egos weren't prone to delegating important tasks. Therefore, Emma knew the only way for that thought-to-reality transformation to happen was if the actual brilliant minds behind said enterprises got together and thought hard.
By the time she set foot in her bedroom, Emma felt as if an eighteen wheeler had run her over twice. Dior and Louis Vuitton seemed like a distant memory for a moment, just a mirage. Emma was used to working under pressure but she had gotten unaccustomed to that level of physical exertion. The political tension in the air kept everyone in the country on edge and that doubled the need for intervention.
For a moment there, the White Queen experienced a strange sense of dejà-vu. She could have sworn every single part of her body hurt with the specific kind of exhaustion it had seldom known since her teenage years, when she spent a brief period living on the streets.
"Nothing a long bath can't take care of." Emma thought as the bathtub filled with hot water and scented bubbles. She sunk down to her chin, threw her head back and let out a long sigh before dozing off as the soothing stimuli relaxed her.
A nightmare made her wake up with a start, heart racing at the still vivid images of former students trying to kill her. It was more a memory than a dream, really and all the more terrifying for that. The water was ice cold. She shivered and stood up to get dressed.
A voice she'd have recognized anywhere greeted her at the corridor near her office, asked if she'd had a good day. Her full lips curved in a smirk at the irony. They hoped it had been easier than all the school paperwork the other teachers and staff had to take care of.
"I wish. That lovely place you sent us to made hell look like home." She said willing to change subjects until things became suddenly interesting. The suggestion to stay in L.A. a couple of days after the conference the following week and catch a break was certainly tempting. If only the immediate next phrase hadn't reared its ugly head.
"Think you can make it happen?" Emma replayed it twice in her head, outraged, blue eyes glaring. "I've run a school and an entire company before, single handed. Yes, I believe I can pick up a phone and call the travel agency."
rue. 26. discord. advertisement.
Bex NZ Twenty-Seven Mature? Yep! Offline Trash Baby Admin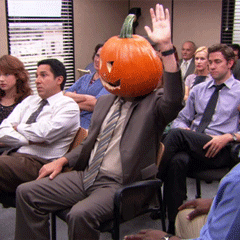 Sons of Anarchy
Tig ol' bitties
Twenty-Seven
Straight...but...like Lana Del Rey tho
Married to Ray Jay
Site Admin
No Alliance
Oh Man, we dig ya!
accepted
Congratulations, you beautiful sonuvabitch, your application has been accepted! Please remember to post in both the Face Claim and Member Directory as they are mandatory. Thank you and welcome to A Murder of Crows!
--------------------
1 User(s) are reading this topic (1 Guests and 0 Anonymous Users)
0 Members:
NZ // 28 // Discord = AJ#9942
Greetings subordinates! It is I, your Supreme Overlord. I do all of the admin things on this site by delegating to Bex to do them for me. (It's important to note that I Bex, the REAL leader of the board FORCED this man-child to do this bio thingy under fear of divorce) You can reach me on the site Discord, by PM, Messenger Pigeon and even Messenger Velociraptor.
I also have an unhealthy obsession with Dungeons and Dragons, Critical Role, Macaroni and cheese, collectables and candy mints which are super tasty and delicious and Bex is just jealous (I Bex, hate how many mints he brings home after we visit a restaurant and he ALWAYS leaves them scattered on our desk).
I'm still writing things here because Bex didn't give me a lot of reference on what's meant to go here. Now I'm gonna list some of my favourite shows and movies. Spider-Man: Homecoming, Kingsman, Guardians of the Galaxy, The Losers, King Arthur: Legend of the Sword, Batman Beyond, The Office, Brooklyn 99, Daredevil, Punisher, pretty much any Godzilla movie, giant monster movies in general.
I read a lot of books, my favourite book series is The Dresden Files. My favourite superhero is Moon Knight. Bex have I written enough yet? Can I stop now? (Yes you can stop now, you wanker)
view accounts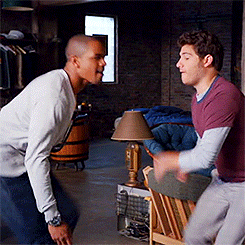 NZ // 27 // Discord = Fruity#1950
Please help me I have birthed this site and like that little shit in Alien Resurrection, it's turned on me and eaten me alive! Did you like that hella niche 90's reference? Are you like me and happen to really enjoy Alien Resurrection even more than the first three, even though your husband threatens to divorce you because of it? If you've answered yes to these questions you're probably contractually obligated to join this site now.
I like doggos and dramatic plots, fuck realism let's do some Young and the Restless shit with our plots, lets go balls to the walls, lets (in the words of Olivia Newton-John) get physical. Let's cry and rage and swear out our plots!! On the flipside happy to do chill threads too. People say I'm indecisive I have no idea what they're talking about.
view accounts