WELCOME TO A Murder of Crows
We're the largest and longest running SOA rp out there and have been active since 2013! We love and are extremely dedicated to not only the fandom but also allowing our members to expand on the universe with their own rich and dynamic plots. We are a community first and foremost and recommend guests popping into the cbox to ask us any questions. No question is too silly!
We'd absolutely love to have you as part of our crazy family, please be aware that this site is intermediate to advanced and is STRICTLY 18+ due to the mature content on this board. Happy viewing friends!
03/06
IC Month now changed to March and April 2014
10/04 New and simplified application template now up!
06/04 Glitch fixed, feel free to fill in Mini Profiles.
05/04 Working on the Mini Profile glitch, will let everyone know when it's sorted.
04/04 New skin YIPEE! Please let Bex know if you see any glitches in the skin. You have two weeks from now to sort out your character's mini profiles, my apologies for the change in avatar size! Hope you enjoy the more up to date look of AMoC!!
Bex NZ Twenty-Seven Mature? Yep! Offline Trash Baby Admin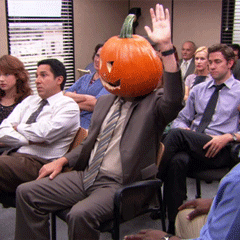 Sons of Anarchy
Tig ol' bitties
Twenty-Seven
Straight...but...like Lana Del Rey tho
Married to Ray Jay
Site Admin
No Alliance
CURRENT PLOT TIMELINE:
PRE FEB 2014
After a year of violence and war, the Sons have finally defeated the Bratva.
September 2013: The first nail in the coffin came with the defeat of David Morgan, the corrupt Charming Mayor, who was being used as a puppet by the Russians – his strings created due to a crippling gambling debt. Once Jax and James Shelby (crime lord and head of Butcher's Crew, who is close allies with the Sons) were aware of this, they used it to their advantage. Jax and Shelby reached out to the Mayor offering him the money he needed to be free of the Bratva, plus a little more. Ever the greedy human being, the Mayor took the money too near sighted to see how it would be his down fall.
September-October 2013: Meanwhile in Las Vegas Danny Corbin, Las Vegas Sheriff, is using intel from his own sources about the Bratva to feed information to the MC (as well as information acquired by Butcher's own Dylan Fitch). With this SAMLAS, SAMCRO and Butcher's Crew are able to intercept two important gun shipments for the Russians, costing them a large chunk of money in the process, as well Vasily's (head of the Bratva) eldest son's freedom.

Vasily knows the Sons could have only known about the meet ups from an insider source and he's right, however Jax uses this presumption to frame David Morgan as the leak instead of Danny Corbin's source. This leads to the assassination of the Charming Mayor outside of his home, on a completely irrelevant Tuesday night.

With the corrupt politician out of the way, the Sons focus on using Ilia (Vasily's son) as a bargaining chip in order to call a meeting with the Bratva.
December: After a month long standoff - resulting in the torture of Vasily's eldest son, destruction of Teller-Morrow which led to the death of Happy and Bobby, the two leaders relent and a meeting is organised at a Steakhouse in Reno – common ground, out in public. No weapons are to be brought or Ilia will be immediately executed, if the Bratva can agree to the conditions, the eldest Alistratov will be returned in (relatively) one piece.

Members from SAMCRO and SAMLAS arrive at the restaurant, as well as the high ups in the Russian Mafia, everyone is checked for weapons by the opposing gangs. Both parties have kept their promises, no guns, no blades not even a stun gun has been smuggled into the meeting. But Jax and Joe are too far gone for peace and they had devised a plan to end the Bratva once and for all. And so it went -as everyone began to begrudgingly eat their steak meals- the Sons picked up their steak knives, seemingly innocuous cutlery, and stab to death the entire upper echelon of the Bratva.

Ilia is assassinated and Maggie Mayhem and Locke McTavish kill Yulian the last remaining brother. The blood flows, like a river it stains everything and everyone. Once the deed is done, the bikers make their escape under the sanctuary of night, three empty vans pulling up around back of the restaurant to shepherd everyone back home. The restaurant is torched, the owner (who was already in financial strife) happy to claim insurance plus extra from the MC.

The Sons and Butcher's know that eventually the Bratva will regroup but with the death of so many of their powerful members, it is unlikely that it'll be anytime soon. For the moment, after so very long, there seems to be some semblance of peace.

Meanwhile…..
End of December/Beginning of January 2014: Kai Silenti, the Las Vegas Pimp who had previously turned on SAMLAS, used the MC's distractions to kidnap her former "employee" turned Club Lady, Miya Iversen (now married to Mikey Iversen, youngest son of the iconic MC family) in order to sell her off to a former John. Everyone knows Kai's penchant for cruelty and violence and it's obvious her actions are out of sheer spite. SAMLAS is on the brink of an all out war with Kai and her people, so soon after quelling the one with the Russians. Thankfully James Shelby steps in and demands peace and Kai, his former prostitute/lover, agrees to return Miya provided James exchanges her for more girls to add to her "roster". In the end the psychotic Pimp is given five girls in exchange for Miya. Kai takes the peace offering, but her animosity lingers close to the surface. She feels Shelby, a man she has adored as both a father and a lover, has turned against her, siding more with the MC. Such a blow will not be readily forgiven by the Pimp and she lays the blame entirely with Joe. However she does take her leave of Sin City and heads back to her old stomping grounds in LA.
September-November 2013:Things on the opposite coast are not much better. Chaos has been ensuing in the small town of Hollow Falls. The Aryan Brotherhood have become more prominent, leading to tensions within the town. Brawls have spilled onto the streets, bystanders, bikers, tribe members and police all in and out of the local hospital for wounds resulting from fights. The civilians of Hollow Falls have always sided with the MC, but now their loyalty grows, they see the Biker Gang as the far lesser of two evils, whereas the Aryan Brotherhood want the town to themselves, in order to create a safe haven for all those of similar "values". Now whatever thin veil of decorum was left on the small town is gone, Hollow Falls is in the middle of a war and causalities are always the result of such affairs.
Beginning of December:The first death comes at the hands of a deputy of Hollow Falls PD, a noted white supremacist, who pulls over a group of Onguiaahra Tribe youths. The driver of the vehicle is told to exit the car, an argument ensues between the deputy and the teen and it culminates in the cold bloodied murder of the Onguiaahra native. The murdered male – Anoki Baker – is the nephew of the tribes leader, who seeks vengeance via SAMNIA. Mr Baker cannot demand justice in the form of blood outright, given his stance on working to clean up the Onguiaahra reservation land and rid it of criminal dealings, he does not want to be seen getting involved with the MC. In late December 2013, Johnny and his officers have a clandestine meeting with the Onguiaahra Tribe leader. The SAMNIA President agrees to have one of his men assassinate the Hollow Falls Deputy, in return Mr Baker will ensure SAMNIA and James Shelby can invest in an upcoming Casino and Resort being built by an allied Tribe in Franklin County, New York.

The opportunity to invest in the casino is a huge win for SAMNIA and the death of an Aryan Brother is of little consequence to the MC. Dresden and Bishop Sorensen as well as Chev McFadden are tasked with the assassination. Everything goes to plan, the deputy being slaughtered in his home on a street predominantly occupied by the Brotherhood, before the structure is set ablaze.

January 2014:The Sons do their job quietly, but it is obvious to all who executed the Tribe's vengeance, SAMNIA was never, very worried about further pissing off the Aryan Brotherhood.

Perhaps that naivety will be SAMNIA's downfall…..
And in other news:
While all of this has been going on, a few other additions have been made to Las Vegas by way of Charming.
September: Fawn Trager and Quinn Tiberius are quietly married. In contrast, Priscilla Thompson in a fit of jealous rage, burns down Porte Rouge with Lincoln locked inside. The Son easily escapes – fairly unharmed- by breaking a window, but the brothel is completely destroyed. In order to avoid blowback on the club, SAMCRO pay a hefty amount of hush money to the police. (Porte Rouge lay outside of Charming PD jurisdiction). The unnecessary drama and stress caused once again by the Old Lady sends Jax into a rage. Cilla is essentially exiled from Charming and despite their disagreement, Lincoln and Priscilla are still very much a package deal. The Son pays back the money SAMCRO had to give to the cops and puts in a transfer to SAMLAS.

Despite Joe's reservations, Jack manages to convince her husband and when Cilla comes to the MC with a business proposal, the SAMLAS President begrudgingly agrees. Apparently the fiery red head had developed a taste for being known as a Madame and even though…yes…..technically, she did burn down her previous business, second times a charm right?
December 2013: SAMCRO/SAMLAS and Priscilla are now proud owners of The Raunchy Rabbit Ranch, a brothel around forty-ish minutes from The Strip. Obvious from its name, The Raunchy Rabbit is a ranch style establishment, a contrast from the previous mansion but no less luxurious. For employees it'll run much like Porte Rouge in that the girls can work either at the Ranch and have their Johns there, or they can operate like an Escort and meet their clients wherever they're wanted. Cilla and Lincoln uncharacteristically move into the SAMLAS suburb without much incident.

Not long after, a now married Fawn and Quinn also put in for a transfer to Vegas, for both a change of scenery and also to open the second Ivy Burlesque Bar. After the success of the one just outside of Charming, Trager decided that opening one in Vegas would be a perfect fit. With SAMLAS getting a cut of the profits, Fawn is given the go ahead to rent a space just off of the Strip.
February 2014: The Ivy LV opens its doors.
--------------------
0 User(s) are reading this topic (0 Guests and 0 Anonymous Users)
0 Members:
NZ // 28 // Discord = AJ#9942
Greetings subordinates! It is I, your Supreme Overlord. I do all of the admin things on this site by delegating to Bex to do them for me. (It's important to note that I Bex, the REAL leader of the board FORCED this man-child to do this bio thingy under fear of divorce) You can reach me on the site Discord, by PM, Messenger Pigeon and even Messenger Velociraptor.
I also have an unhealthy obsession with Dungeons and Dragons, Critical Role, Macaroni and cheese, collectables and candy mints which are super tasty and delicious and Bex is just jealous (I Bex, hate how many mints he brings home after we visit a restaurant and he ALWAYS leaves them scattered on our desk).
I'm still writing things here because Bex didn't give me a lot of reference on what's meant to go here. Now I'm gonna list some of my favourite shows and movies. Spider-Man: Homecoming, Kingsman, Guardians of the Galaxy, The Losers, King Arthur: Legend of the Sword, Batman Beyond, The Office, Brooklyn 99, Daredevil, Punisher, pretty much any Godzilla movie, giant monster movies in general.
I read a lot of books, my favourite book series is The Dresden Files. My favourite superhero is Moon Knight. Bex have I written enough yet? Can I stop now? (Yes you can stop now, you wanker)
view accounts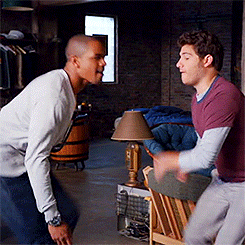 NZ // 27 // Discord = Fruity#1950
Please help me I have birthed this site and like that little shit in Alien Resurrection, it's turned on me and eaten me alive! Did you like that hella niche 90's reference? Are you like me and happen to really enjoy Alien Resurrection even more than the first three, even though your husband threatens to divorce you because of it? If you've answered yes to these questions you're probably contractually obligated to join this site now.
I like doggos and dramatic plots, fuck realism let's do some Young and the Restless shit with our plots, lets go balls to the walls, lets (in the words of Olivia Newton-John) get physical. Let's cry and rage and swear out our plots!! On the flipside happy to do chill threads too. People say I'm indecisive I have no idea what they're talking about.
view accounts